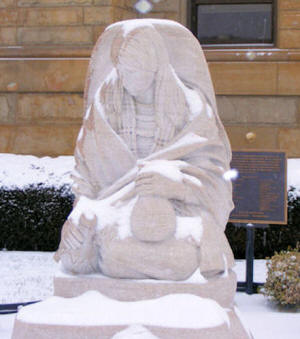 Not a fit day for man, beast or Indian mother statue.
Yesterday the cold weather and snow was hard on everyone in Logan County.
Looking at the face of one of our downtown landmarks, it looks like even with 100-plus years on the courthouse square, she too was not happy with the weather.
Picture by Mike Fak
(Click on picture for larger image.)