A number of families and farm businesses suffered significant losses on Aug. 19 when an EF3 tornado entered Logan County on the ground near Williamsville and then rampaged its way across southern Logan County for 36 minutes.

While its path avoided higher population areas, it still struck 22 farmsteads, destroying or damaging homes and buildings, vehicles, machinery, other property and crops. Some livestock disappeared. The tornado left in its wake an extensive debris trail spread over a path more than 22 miles long and up to a half-mile wide that must be cleared from fields before machinery can harvest crops.

Most of the work on Saturday will be to take down trees, help clean up an orchard and pick up debris in fields.

Volunteers will be assigned to one of four sites. Workers need to have boots, gloves and jeans to wear. Long-sleeve shirts are recommended also.

Equipment is also needed. Anyone with a backhoe, skid steer, trucks or tractors with clamp devices for moving debris should contact the office.

Chain saws and trimming equipment are also needed.

Advance registration on Thursday and Friday is requested. EMA director Dan Fulscher asks volunteers to call the office "to confirm that you will be here."

To volunteer, call 217-732-9491. Leave your name and phone number and if you are offering labor or equipment.

A plan will be made and volunteers will be assigned to one of the four pre-designated sites.

Volunteers should plan to meet at the Logan County Safety Complex, 911 Pekin St., at 8 a.m. on Saturday. Drinks and lunch will be supplied at the sites during the day.

Fulscher said that he anticipates completing the current cleanup needs at these four properties in one day if enough volunteers come out.

He also recognized that the challenges are just beginning for those who lost homes or had property destroyed. "These people's lives have been so busy; the emotional slide is just starting and will take place for many years to come," he said.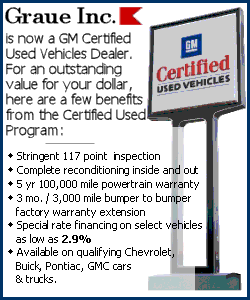 For Saturday, workers and equipment are needed at four sites. But a number of families all across southern Logan County will be in continuing need of help and support from the community as they go through difficult transitions and decision processes to rebuild their lives.
To help
To help this Saturday with cleanup at sites, call the Logan County Emergency Management Agency office during business hours or leave a message after hours at 217-732-9491.
To donate time, money, food pantry items, new clothing or goods for tornado victims, contact the Salvation Army at 217-732-7890. Please leave a message if the recorder answers. The Salvation Army office is located at 307 N. Kickapoo St. in Lincoln.
Anyone wishing to receive help can call the above numbers also.
[By JAN YOUNGQUIST]
Related past articles
NWS reports