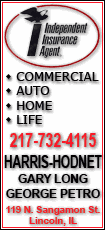 "Originally, this position's job was speech correction," Mrs. Green explained, "but then it was speech and language therapist. Now we are speech and language pathologists. We teach mouth movement, work on language articulation and stuttering affluency. Most of the time, we see progress. I belong to the American Speech-Language-Hearing Association. It is a nationwide organization that promotes the standards we use and our mission."

Beth went to Illinois State University in Bloomington-Normal to be a speech teacher, even though she had initially wanted to be a physical therapist.

"I thought I was too tenderhearted to be a physical therapist and treat children with severe and multiple disabilities," she remembered, "but children with learning disabilities usually have other issues, too, so I still ended up with the same situation. No regrets."

As discussion began for a mandate that would require schools to address the needs of students with learning disabilities, she returned to college and earned her certificate in learning disabilities. She taught speech half-time and children with learning disabilities half-time for three years at Hartsburg-Emden and then was hired at C-EL. She has been in the classroom for a total of 20 years.

Her confidence in ISU's speech department is so well established and trusting that she continues to refer students to the school's speech therapy clinic.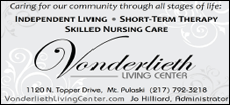 "Some of the kids think they're in here to eat pudding and play games, but they are learning and don't even know it," she said. "Other kids, without speech issues or learning disabilities, ask me why I don't call them into my class. That tells me my students are talking about their time here in a good light. They make the other kids want to be here, too. I think that's a good review of how positive they feel about this room and their activity."
Beth said that due to the atmosphere and the school's positive attitude toward speech therapy and learning disabilities, it wasn't a question of just being fair, but what the children needed that was important.
"In a small school, everyone helps out," she explained, "and I hope I did my part here. I had the advantage that my kids were older and I could stay late for parents who needed late meetings.
"Chester-East is a nice, supportive place. Parents and grandparents who graduated from here are bringing their children or grandchildren to class. It creates a community and connections you cannot get in another situation."
Beth sees parents as teachers, too, along with the classroom teacher who is trained in a specific area.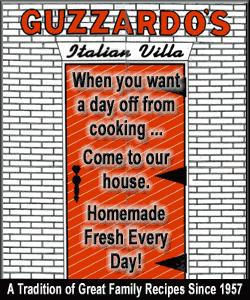 She is concerned about the person who will replace her. The person should continue the therapy side of the program, and there are not many speech therapists. C-EL has been fortunate that they could employ a full-time speech therapist who could dedicate her time to one school. Only time will tell how the situation unfolds.
Beth and her husband have two sons. One son and his wife live in the West Lincoln-Broadwell school district and have two children in school. A second son is married and lives in Peoria. They will be parents in a few months.
"I am never bored," Beth said, "because I like to read, listen to music, so many things. You should never be bored."
She sings in the choir at the First Presbyterian Church and is active in church events.
And, of course, there is the garden, which has not received as much attention as it needs. The "knee-high" weeds will soon be leaving the landscape.
"I know there is lots of life out there, and I'm interested in so many things," Beth said.
"I did love this school. After I had taught here awhile, I wanted to move to this district, even though my sons went to West Lincoln and we live in that district. It had nothing to do with any dislike or unhappiness with WL-B, but I loved it here so much I wanted my sons to go here, too.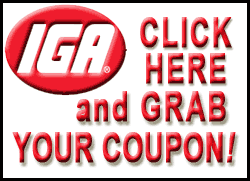 "Then my husband said, 'We can't leave our nice house here just to move across town.' He was right. And we are still in that nice house. My sons got a good education at WL-B, and I was happy here with my C-EL family during the day. Everything works out.
"What I think is nice right now," Beth concluded, "is that we have other people who are almost ready to retire in a few years, and others who have just started and will be here for a long time, hopefully. There is a variety of experience, but a common thread of happiness and dedication."
[By MARLA BLAIR]
Previous articles on retiring teachers