Busby is currently recovering from a long period of health issues and tires easily. He felt the council would be better served if someone else filled the position while his recovery continues.

The motion was made and passed with a vote of 8-0-1. Stacy Bacon was absent for the evening and Anderson abstained from the vote.

Upon taking her position at the head of the table, Anderson said the first order of business was in the public participation category and that a Mr. Owen was there to address the council.

Owen came to the podium, telling the council he was Jack Owen of 1600 Pulaski St. in Lincoln and that he wished to speak about trailer parking in the city of Lincoln.

He told the council he was a nurse by profession. As such, the first thing he is trained to ask a patient is, "What's the problem?"
He said he wanted to pose the same question to the council regarding trailer parking on the streets of the city. "What's the problem?" he said. Then added, "And, who cares?"
He said some would say it is not safe to have a trailer parked on the street, but he questioned how many accidents involving parked trailers there had been recently.
Owen continued his argument by saying that some thought the trailers were too big to be on a city street. He said he'd found out in politics, "We're all entitled to our own opinions, but not our own facts." He said he had measured the width of his trailer and that it was actually 2 inches narrower than a 1-ton Chevrolet dual-wheel pickup.
He concluded, "Maybe we should ban them."
Owen told the council his trailer was licensed, insured and he paid taxes on it, and he questioned what was wrong with him having it parked in front of his own home, or better yet, in his own driveway.
He told the council to be careful what they ask for. He recalled a discussion with Jonie Tibbs in the past about noise levels. He said the city was considering an ordinance on noise, and it was something he welcomed. He explained that he has race cars and works on them at his home. He said, had the city imposed a noise ordinance restriction of 75 decibels, it would have meant that he could run the engines in his cars at 74 decibels "all day long, and there wouldn't have been anything you could do about it."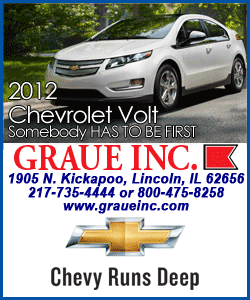 He said he understood some didn't like it, but he didn't like tattoo parlors on the town square and people with bad teeth, "but we're not going to start a law against them, are we?"
He continued: "I remember many years ago a legislator said, 'You can't legislate morality.' Well, you can't legislate good taste either," he said.
Again, he told the council to be careful what they ask for. He then relayed that he has a property outside of town where he could take his trailer, adding that right now the property houses a 1939 fire engine. He said the engine is a complete piece of junk and looks terrible, but it is licensed, insured and operable.
"Folks, if you don't like my trailer, I'll park my fire truck in front of my house, and there is not a darn thing you can do about it," he said.
When Owen was done speaking, none of the aldermen engaged him in conversation on the topic, and Anderson moved the meeting on to the next items of business.
[By NILA SMITH]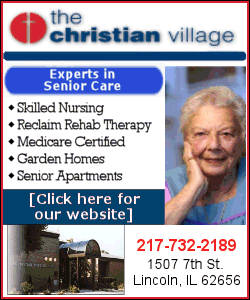 Past related articles