First to speak to the council was Jim Loeffler, who lives on a corner lot on Short 10th.

He handed out photos of the two trailers he owns and parks in the vicinity of the garage on his property.

Loeffler said he had recently received a letter from the city stating he was in violation of city code 11-2-1 in that he was parking his trailers in his front yard.

Loeffler said he had always understood that the true front yard of a home was determined by the address. He said his front door faced Short 10th and his address was Short 10th, so he considered that his front yard. When the trailers are parked near his garage, they are in the side yard of the home.

He said in order to be compliant with city codes, he had to move his trailers off his property and park them in the street.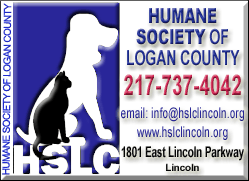 Loeffler also noted that for the past eight years he has parked the trailers in the same place. During the winter months he puts them in storage, but in the summer months he uses them.
Marty Neitzel responded to Loeffler, saying the council has been trying to work something out on this issue, and they hoped to do something about this soon.
Mayor Keith Snyder also talked about the fact Loeffler's home is on a corner lot, and according to city code, homes on corner lots do have two front yards.
Neitzel also responded on that, saying to Loeffler: "It's unfortunate that you have a corner lot." Neitzel said she, too, had a corner lot and in her ward she has had a lot of calls about this violation.
A second resident, who lives in the Mayfair addition, also spoke to the council. Brendon Duvall said he, too, had received a letter regarding his boat. He said he parked his boat in his driveway in the summer months. According to the letter, he can't do that and has to pull it out into the street to be legal.
Duvall said he lives on Regent in Mayfair, and the street is narrow. He felt like putting the boat out in the street would be a hazard to those who drive there.
He also noted there are no alleys in Mayfair, so he can't get the boat into his backyard through an alleyway. In addition his lawn is fenced, and he can't get the boat past the fence.
Later in the evening David Wilmert brought up that the council needed to have another meeting on the parking problems and try to get the issues worked out.
The council's July 17 voting agenda had included two motions about parking. The first motion would have completely prohibited street-side parking of trailers and boats, although there were provisions in the motion that would allow for trailer parking during periods of loading and unloading. At the same time there was a second motion that would have permitted parking of boats and trailers on private property.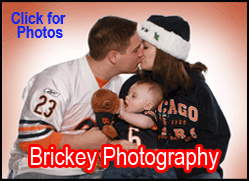 The two motions were to instruct city attorney Blinn Bates to write ordinances accordingly, which would then have come back before the council and voted upon.
During that meeting, the first vote failed to pass. The problem with the motion as the committee of the whole saw it was that there needed to be some allowance for people who needed to park a trailer on the street for a longer period of time.
The committee continued to discuss keeping a 72-hour law that is currently in effect. Some were in favor of keeping the law, some in favor of throwing it out altogether, and a few who saw no need in changing what is currently in place.
When the matter finally came to a vote, the motion failed 9-1. Only Jonie Tibbs voted in favor.
At that time Tom O'Donohue said he had attempted to get this resolved through the ordinance committee, but that had failed, so he would not bring it back to that committee. He said instead he would bring it back to the committee of the whole.
This week Wilmert suggested that the committee of the whole have a special meeting next Tuesday evening to work first on some technology issues and then on the parking ordinances.
Wilmert hit a sore spot with O'Donohue when he said that the city has a "hyperactive" zoning office that is pursuing a lot of these ordinance violations. He said he was receiving numerous calls about the problem.
O'Donohue said he took offense to the term "hyperactive" when zoning officer John Lebegue was doing his job. He also noted that if this needed to be discussed, why not do it now instead of calling a special meeting, which means special pay for the attending aldermen.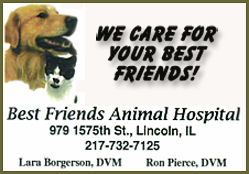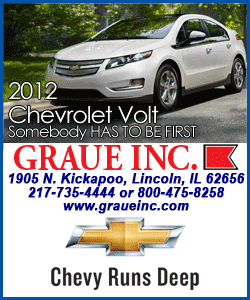 Wilmert said he really didn't know where the issue had been left. He said he understood it would not be going back to committee, so he didn't know how it was going to go forward unless someone decided to talk about it.
Snyder explained that when the first motion regarding banning street-side parking was voted down, the second motion was removed from the agenda. He told Wilmert the second motion could be put back on the agenda for the next voting session, if that was what he wanted to do.
Wilmert said he thought it was. By doing this, the item going back on the agenda would be the one that defined parking on personal property.
However, Tibbs spoke up and said she thought the council needed to discuss some of this. She said specifically that perhaps they should define a trailer. She recalled that a few years ago when truck parking was a problem, the city had to define the size of the truck by the number of wheels it had.
She noted the photos Loeffler had provided showing his two very small trailers. She said these were not the problem that a much larger trailer would be.
Neitzel voiced a concern about giving residents too many options for parking. With the first motion failed, parking on the street for a maximum of 72 hours is permitted. If the council would now go forward with passing a motion that would lead to allowing for parking on private property as well, then she feared there would be a lot of boats and trailers parked in all the allowable areas.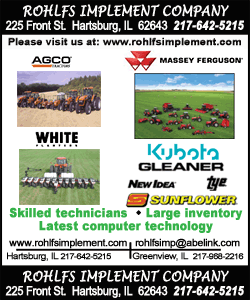 Wilmert said he didn't agree. He felt that passing the private property allowance would ultimately take the trailers off the street.
David Armbrust also voiced an opinion, saying he agreed with Neitzel. He feels the city still needs to do something to prohibit street-side parking.
O'Donohue said the idea of putting a generic motion on the agenda was a bad one. He said Wilmert could do whatever he wanted to do, but the motions last time were generic and they went nowhere.
Tibbs agreed with O'Donohue that the motion this time should not be generic.
Snyder weighed in with a suggestion on the street-side parking. He said perhaps the city could ban overnight parking along the street. This would allow for people who need to park a trailer along the street for several hours to do so without consequence. He said perhaps the ban could be in effect between the hours of 9 p.m. and 6 a.m. and if someone needed to keep a trailer in the street overnight, they could apply for a permit to do so.
Neitzel wondered, though, about people who have to bring a trailer home overnight for their work. Would they be required to get a permit each time?
Hoinacki also commented on this, saying he has a neighbor who sells seed corn and typically brings a load home with him at night on a trailer, then heads out early the next morning to deliver it.
Wilmert said this was part of the problem. He noted there are a few serial violators who ignore the law and others are being punished because of it.
Police Chief Ken Greenslate offered a suggestion on how to get a measure of where each alderman stood. He said he would be happy to create a survey for the aldermen where they could answer questions on how they felt about the various aspects of both motions that had been on the floor on July 17.
The aldermen agreed that might be helpful to them.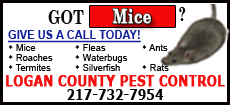 In the end, Wilmert withdrew his request for an agenda item as well as a special meeting.
However, everyone agreed that the issue has to be resolved and something put on the books sooner rather than later.
It is expected that this will come up for discussion again at the Aug. 28 committee of the whole meeting.
[By NILA SMITH]
Past related articles