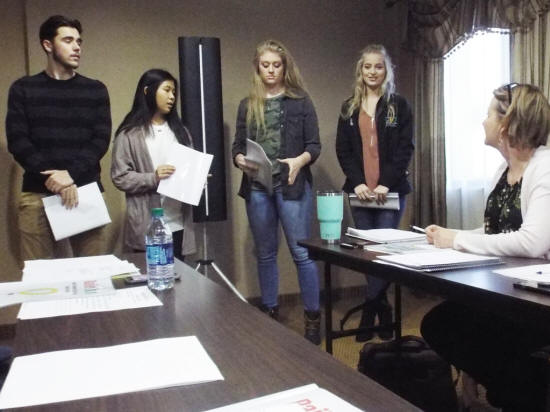 On Thursday evening members of the Lincoln Community High School RailerThon Committee addressed the Logan County Tourism Bureau seeking funding for advertising for their upcoming events.

The RailerThon will be hosting the Honest Abe 5K Run/Walk (previously conducted by the LLCEO in 2017) this year on February 18th. They will also hold their annual Dance-A-Thon on March 24th.

The committee members outlined the RailerThon projects, talked about their advertising plans, and noted that last year they raised $15,000 with the proceeds going to Children's Miracle Network specifically for patients at St. John's Hospital in Springfield.

The tourism board approved the students request for funding in an amount not to exceed $500.
Photos by Nila Smith (Click on photo for larger version)