At about 2:30 p.m. on Wednesday, July 11 a small plane force-landed approximately one mile north of the Logan County Airport on Interstate 55 near Kruger Elevator.

LDN archives


City of Lincoln Police Chief Paul Adams along with former Ward 2 Alderwoman Kathy Horn prepare to snip the ribbon signifying the completion of the new Lincoln Police Department building. The ribbon cut was held Wednesday evening at 6 p.m.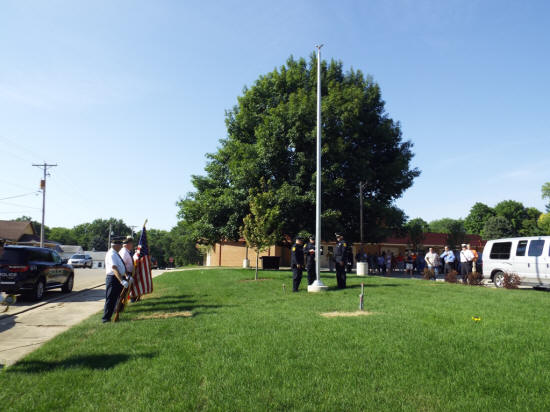 Prior to the cut, at 5 p.m. there was an official flag raising ceremony at the new station. The American Legion Post 263 Color Guard was on hand as the department representatives raised the flag for the first time at the new station. The flagpole is the original pole from Jefferson School. It had been taken down and spruced up, then was reinstalled last week.

LDN will have additional coverage from the Wednesday evening event in its Friday edition.

Photo by Nila Smith (Click on image for larger version)