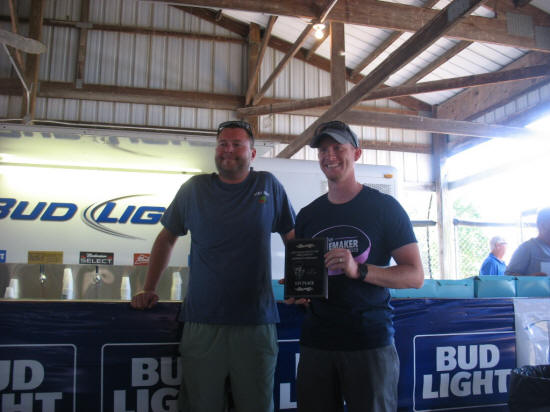 First place in this year's Doug DeMay Memorial Chili Cook-off went to Gary Rademaker and Zack Eimer who made a spicy chili. Rademaker and Eimer were competing for their second year.
Photo by Angela Reiners (Click on Image to enlarge)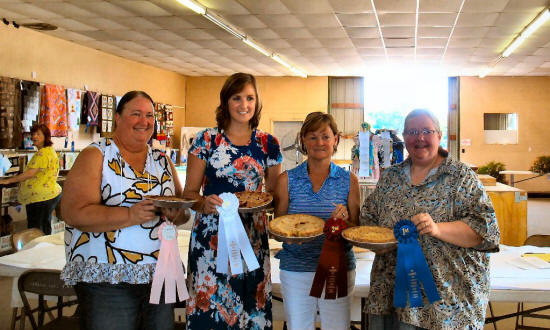 Saturday, August 3rd, the annual "My Favorite Pie" contest was held at the fair with Kelsi Meeker judging and sampling twelve entries that included blueberry, peach, apple, cherry, pecan, apple streusel, pineapple streusel and strawberry rhubarb pies.

Top prize went to Carlene Carter for her apple streusel pie. Pictured are Jamie Wibben with her fourth place pecan pie, Judge Kelsi Meeker, Diane McShane with her second place peach pie, Carlene Carter with her first place pie. Carter also placed third place for her cherry pie.
Photo by Angela Reiners (Click on Image to enlarge)