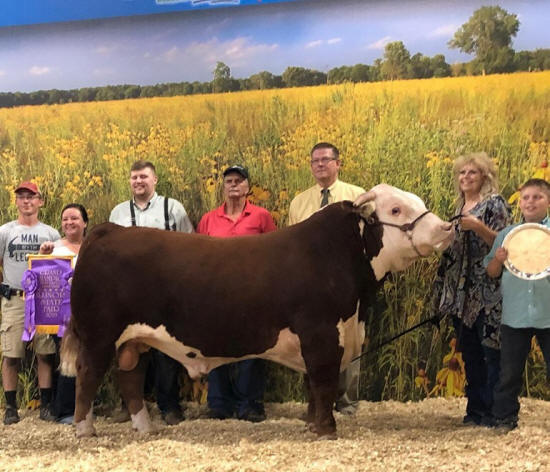 Last week Jerry Entwistle of Logan County won Grand Champion in two Beef classes at the 2019 Illinois State Fair. Entwistle has been showing at the ISF for 60 years. He won Grand Champion Horned Hereford Bull and Champion Horned Cow Calf.

Jerry Entwistle stands center (in orange) and wife Dara C Walters Entwistle haltering the prize winning Horned Hereford Bull at the Illinois State Fair.
(Click on Image to enlarge)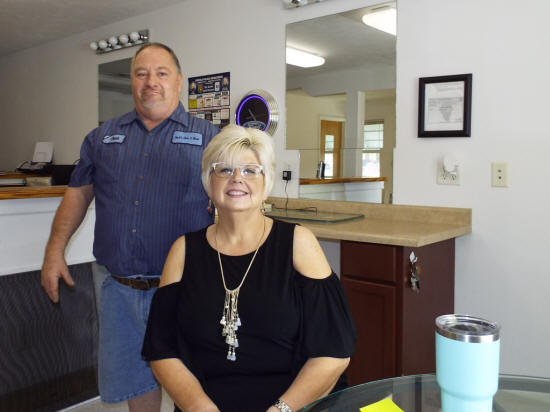 Chuck and Sharon Jeagle invite you to join them on Tuesday, August 20th at 9 a.m. as they celebrate the new location for Chuck's Glass and Mirror. The couple will host a ribbon-cutting ceremony with light refreshments afterward.
Photo by Nila Smith (Click on Image to enlarge)