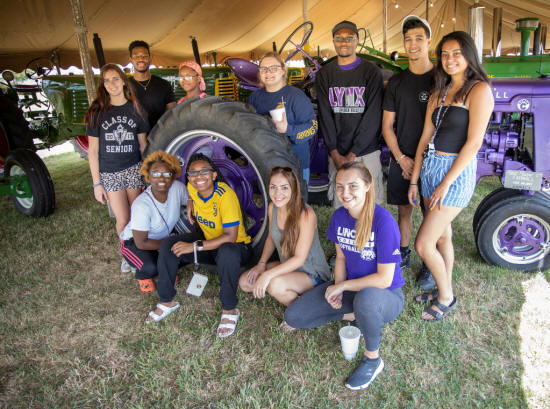 While classes at Lincoln College are not set to begin until August 19, a special group of young people is already at school participating in the Peer Mentoring program. The students in the program undergo extensive training in team and relationship building and serve as mentors for incoming freshmen at the college.

Last week as a reward for their hard work, the group took a day at the Logan County Fair. While there they met up with a former peer mentor and now livestock exhibitor at the fair, Jayden Lawrence.

The students also visited the antique tractor tent where they found a Lynx-purple tractor, a photo opportunity that could not be ignored.
Photo by Lauren Grenlund (Click on Image to enlarge)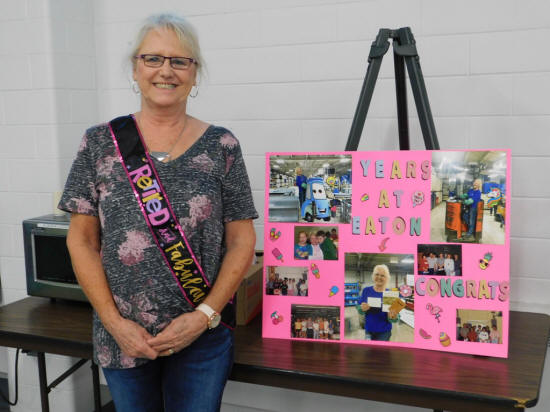 On Friday morning, management and staff at Eaton celebrated a special employee as she prepares for retirement. Marsha O'Donohue has been with the company for 50 years but is now ready to move into the next chapter of her life, retirement. On Friday three celebrations were held in her honor starting with an ice cream sundae bar on Friday morning at the Eaton plant. Eaton hosted a second party in the afternoon at the Knights of Columbus in Lincoln and Marsha ended her day with a third celebration with family and close friends.
Photo by Karen Hargis (Click on Image to enlarge)