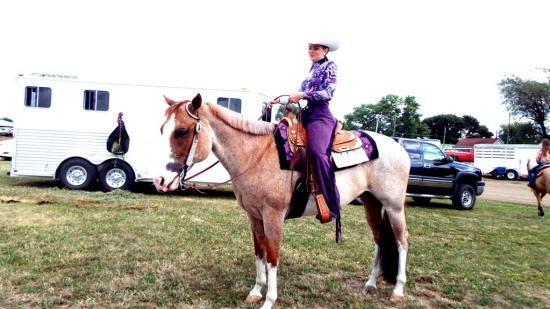 Just as horses are usually put at the end of a large parade, today, LDN concludes extensive coverage of the 2019 Logan County Fair with a story and photos from this year's open horse show.

The show is full of color and style as the horses are 'dressed' in their finest from braided mains to beautiful saddles and tack. Likewise, the riders, particularly in the western classes are beautifully dressed in outfits that catch the eye and compliment the horse.

Like the horse show, LDN has brought page after page of colorful and entertaining coverage from the 2019 fair along with judging results from the 4-H and Open judging events and coverage of all the grandstand events. We hope you enjoy it all!

So until we see you in 2020, that's all for now!
Photo by Jan Youngquist (Click on Image to enlarge)