The weather pattern that prevented planting entirely in many places, especially to the east of Central Illinois, and delayed it significantly in other areas in 2019 began with significant frost in the ground until late spring. Although soil moisture was appropriate in areas, temperatures were too cool to allow for early planting. Meteorological winter, which ends at midnight on February 28th, brought cold and wet to Logan County.

There was little wind and little warmth, and conditions didn't allow for any field drying. The ground moisture stayed above the 90th percentile for the entire spring season going into summer. Rainfall started out average in March, and then the faucets turned on in April, May and June and didn't turn off until July the Fourth weekend. And when the rain stopped, it was a dead stop, resulting in drought conditions that continued well into October. The result of those heavy rains was almost disastrous, but most fields got planted late and most yields were surprisingly good.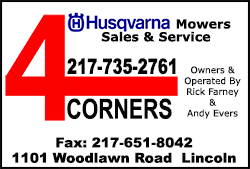 Former Illinois State Climatologist Jim Angel said that weather conditions here in Central Illinois have changed. We have more 100 year rains than ever before, and this is updating the 500 year rainfall tables. The 30 year climate study will be finished in 2021 and will tell the story of whether rainfall statistics have changed significantly.

Miller said that we are now in a new pattern, and there has been a climate shift here in the Midwest. The jet stream has moved, and we are now getting more moist air out of the Gulf of Mexico, resulting in heavier, more frequent rainfall amounts. This has created a "feeder system" in which wet conditions continuously feed already moisture-heavy clouds and this results in serial thunderstorms. Climactically, temperatures have remained consistent over the last 120 years but rainfall has greatly increased in frequency and amounts.

After last year, weather fear is a real and serious thing for farmers. The equipment was all prepared, the seed bought and delivered, but the weather last year prevented planting, and the date got later and later and later. Some farmers had to choose Prevent planting. Some sign of normal weather and stable climate this year would be a welcome and comforting thing for farmers and citizens alike. NWS Meteorologist and Hydrologist Chris Miller says 2020 will not be a repeat of 2019!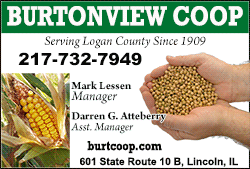 This year coming out of winter soil moisture is still in that 90th percentile. The ground is moist and even muddy in areas, and water can be found less than a foot under the surface in many areas. Soil moisture amounts across the whole U.S. look above normal: sump pumps are running and farm tiles are flowing and water is moving off into streams and creeks. Central Illinois had a very mild winter with above normal temperatures, and we are currently having above average temperatures.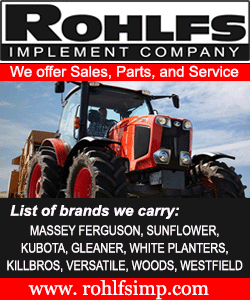 It is forecasted that we are still going to get our share of rainfall here in 2020. Current precipitation is about 1.2 times the average, but the pattern of precipitation and storms has shifted to the south this year, and the heavy rainfall and storm pattern has moved into Kentucky and Tennessee. The difference this year is that warm temperatures and significant wind is also doing its work to dry off the fields. This is not the same pattern as 2019.

Soil frost never penetrated deep into the soil this past winter, and so moisture is able to soak in and permeate to greater depths earlier than usual. Since we had such a mild winter and little freezing of the soil, it is thought that this might be a significant year for insects which normally would get killed by advancing frost.

It continues to be the recommendation for Logan County farmers to invest in tiling fields. The drawbacks: More water is being channeled to creeks and streams coming up faster, causing heavier flooding along streams and rivers in low lying areas; and soil moisture during fall droughts is lower in tiled fields. But these conditions are preferable to the ponding effects that cause replanting and crop loss.

So, Miller recapped, saying the heavy rains that were headed directly at us in 2019 have shifted to the south, and we should have more near normal rainfall. Warmer temperatures and winds will dry fields this year, and unless Mother Nature sends us a last minute curve ball, conditions look favorable for a much better planting season and crop year in this 2020 season.