While they finished the campaign around the .500 mark, the coaches felt that this was a good ballclub. That should come as welcome news to the area high school and college coaches who will be welcoming these players back next spring. From my vantage point, I say more power to all of them. I loved Legion baseball.
In fact, I loved Legion ball more than regular school diamond battles. Playing with college players and other players from around the area was a blast. We also played against many top talents who went on to play professional baseball. It probably kept us off the streets too… but this is not a social commentary. It's more of a salute… a salute to guys like Thomas and Thornton who give so much of their summer vacation to make sure that these young players continue to develop good fundamentals and ready themselves for future high school or college ball.
This week's tip of the LDN cap goes to the Lincoln American Legion team for another good season!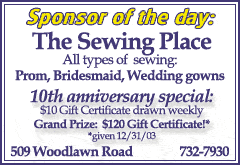 Late baseball bulletin…
The LDN has learned that the Lincoln Heat went 5-0 in their local tournament and will advance this week to the regionals in Bay City, Mich. Good luck, Heat!!!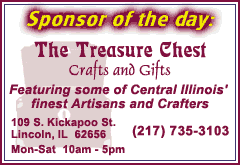 Gators getting it done too
One of the many benefits to visiting our local pools is seeing other teams in action. Like taking my son to swimming lessons out at the Elks pool has given us the opportunity to watch the Gators practicing for the summer meets. Their coaches also do a great job with them, and even my son recognizes that these kids work hard and swim a lot. Not only is it good exercise and fun competition, but it keeps these kids off the streets as well.
As the summer season is coming to a close, coach Heidi Heidbreder is excited at the invitation that one swimmer has received to compete on a newly formed regional team. Brennan Elsas, who holds mostly A times, will be swimming with the boys in the 11- and 12-year-old category on the elite team.
Maybe sports aren't quite as bad as some people make them out to be.
Cubs battle Astros down in Houston
The Cubs won a big game down in Houston on Friday night on the strength of a late blast off the bat of Moises Alou. Carlos Zambrano also went yard as the Cubs attempted to gain ground on those pesky 'Stros. A tough 3-1 loss Saturday did not help the cause much, but a big win Sunday afternoon put the Cubbies within striking distance. The bullpen staff did some nice work, and it was good to see Chicago take two out of three down there in oil country! The addition of Lofton and Ramirez may just be the thing that vaults the Cubs into the playoffs.
Cards can't gain ground… but did somehow anyway?
Even though St. Louis scored a lot of runs this weekend, they still couldn't gain any ground themselves on those nasty Astros. Albert Pujols, Scott Rolen, Edgar Renteria and even Tino Martinez rattled the bats for the 'Birds, but it wasn't enough to do any damage in the standings. Now that Jim Edmonds looks perilously close to going on the shelf, the Cards' chances may be going on the rack right next to him.
[to top of second column in this article]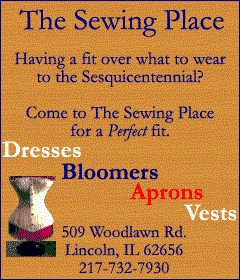 Woody Williams won his National League-leading 14th victory. On Sunday, you were probably just disgusted that with the Pirates in town you expected to gain some ground on the 'Stros… BUT, that wasn't happening. To make matters worse, the El Birdos were trailing the Bucos 3-1 heading into the ninth and had given no indication that anything special was in store. In fact, the sweltering heat appeared to have reduced the team into a hurried "let's get into the clubhouse as fast as we can" demeanor.
Hollywood could have written a better script for you Redbird rooters. After the first out was incredibly matter-of-fact, the Redbird bats started to rattle. After a wild pitch the Cards had runners on second and third and Orlando Palmiero at the dish. For some reason he thought he was Rafael Palmiero and delivered a game-tying line drive right up the middle. Then an error and a walk brought All-Universe Albert Pujols to the plate. And of course, he smashed a game-winning single right through the box, and the Cardinals had an improbable win.
I'd like to think that games like this are the kind that springboard you into the playoffs, but with Jim Edmonds now reduced to sitting next to Tony La Russa and Lance Painter going down again, the injury bug is just not going to let the Cards succeed!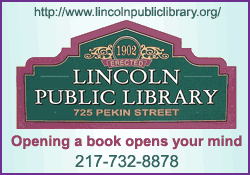 Trade J.D. Drew?
Puh-leeze! Unless you can get Pedro Martinez for him, I wouldn't even think twice about this one. J.D. is starting to come into his own, and he's beginning to learn to hit to all fields. Yes, I know that he's had some injury problems, but I do NOT want to see No. 7 come back to haunt us. Here's hoping that Walt Jockety has something up his sleeve rather than dealing Drew.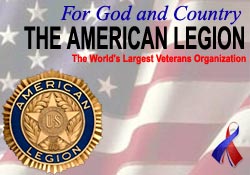 Lance Armstrong
Lance Armstrong finished third in the individual time trial Saturday, virtually assuring him of his fifth Tour de France title. This title was the closest battle Armstrong has ever been locked in. His closest and biggest rival, Germany's Jan Ulrich, fell on wet pavement and finished right behind in fourth place. So, Armstrong wins his fifth consecutive Tour to tie Spain's Miguel Indurain as the only cyclists to ever pull off the feat! Armstrong insists he'll be back next year to try for a record sixth title. At a time when the sports world is crying out to find a hero, how about the nomination of Lance Armstrong?!
Things to do with the rest of your summer
Over the next couple of weeks the LDN is going to try to suggest some things you and your family can do with the last few weeks of your summer. Please understand that some of these you can do on your own and for some you will obviously need the help of your parents to at least get you to these places. Stay tuned and watch for all the fun suggestions.
Tip of the LDN cap to:
...Longtime faithful LDN readers Gary and Leslie Klockenga on the birth of their daughter, Kendall Lynn, and to Bobby and Kristina Straface on the birth of their daughter, Josie Rose. I am certainly the proud uncle this morning!
That's it for me… Have a great week, everybody!