Cubs in first?
When you examine how in the heck the Cubs made it to first place, you can start by watching how they disposed of the all-of-sudden-struggling Astros. The Cubs have owned them the last few weeks. By gaining all the ground they lost before the break, they climbed to the top quicker than you can say, "Quit crying, you stinkin' 'Stros!" Does anyone cry more than the 'Stros or the Padres? (Not trying to be critical… just an observation.) Starting pitching continues to mow down Cub opponents, especially Zambrano (he pitched great this weekend and deserved a better fate) and Prior. And how the Cubbies got Lofton, I'll never know… What a great deal! The only way it could've been better was if he landed with the team that has birds on a bat!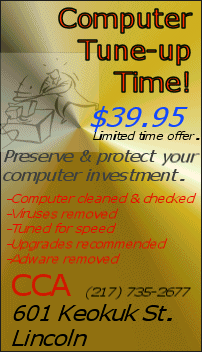 Not good wood?
Not only did Tiger Woods struggle at Oak Hill, but seemingly anything with Wood in its name did this past weekend. St. Louis' Woody Williams struggled to give the Cards a much-needed win in the city of brotherly love, and Chicago's Kerry Wood got his lamp lit by the suddenly explosive Dodger bats. I can't believe I'm saying this, but I STILL believe that what ESPN's Rob Dibble said about the Cubs' starting pitching just being too strong not to win the Central Division was right on the mark. I hope I don't agree with him on too many other things!
Sox going south?
When I left the Sox were knocking on the door of first place… When I came back they were falling all over themselves. Did they lose their kryptonite? I was looking forward to writing a big story on them. I guess that story will have to wait!
Cards' management LDN subscribers?
It does make you wonder if St. Louis's front office does read the LDN, after we gave an impassioned plea begging the Birds NOT to trade J.D. Drew. Word on the street was that Oakland pushed a deal for Drew 101 different ways. Now, if we could've gotten a Zito or a Mulder or someone like that, I might have said, pull the trigger; but somehow I have the feeling those weren't the guys they were offering. It probably didn't matter what player we could've gotten this year anyway. The Cards have had so many injuries to contend with that I am totally shocked that they're still even in this pennant race. I've been waiting for the collapse for months.
Bears looking tough?
…On defense, just like usual; but the offense still has miles to go. At least that's according to veteran LDN reporter Greg Taylor, who took in the Broncos' tussle the other night in Champaign. That was the last Bears' game ever in central Illinois, and it doesn't look like very many people cared.
I noticed the last couple of years that the Bears' fandom is much more fickle than other NFL fandoms that I am aware of. That needs to change IF the Bears are to improve. As Cub fans have warmed up to Dusty Baker, Jim Hendry and company, look what it has done for them. An awesome fan support group can take a team a long way!
Had a chance to check in on the Packers' camp the other day but chose to take my son to a real amusement park instead! I'll take him to an NFL Raiders or 49ers camp when he's a little older!
Where are the BIG PGA names?
If you thought I was just using professional literary teasing techniques to get you to read the column, take a look at this. The PGA winner this weekend was first-timer Shaun Micheel at 4-under-par 276. He was followed by Chad Campbell at 278 and Alex Cejka and Tim Clark at 279.
Now be honest… How many of you loyal readers have ever heard of any of these guys? That's what I thought. IF you have ever heard of any of theses guys, call the LDN at 732-7443 and let us know who you are and who you had heard of before! Micheel made sure that every major winner this year was a first-timer!
Local teams back at it in this heat?
I always know when local football, volleyball and soccer teams are back in session. How's that, you ask? Just tell me IF the mercury's bubbling over the 90 mark, and I'll tell you that school must be back in session (By the way, when I'm governor or president, we WON'T be going back to school until after Labor Day… Wonder if I can win an election carrying the junior high and high school voting demographic?).
As one who went through the rigors for several years, I tip the LDN hat to all of you! PLEASE hydrate yourselves every time you think about it. Drink some water when they let you, and then drink some when you can get your hands on it too! There is absolutely NO reason to ever take a chance with your health, period! There are NO heroes on the field or on the court in August; I don't care who tells you differently!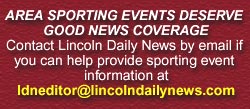 More fun things to do?
Over the last few weeks we've been talking about things to do locally or within a few hours' drive of Lincoln and Logan County. One I forgot to mention is biking. There are a lot of great places to bike locally and throughout the area. IF you're looking for some great trails (hopefully, someday, I'll be able to recommend a beautiful trail here!), may we suggest the Constitution trail in Bloomington-Normal and also the trail between Pana and Taylorville. These are two awesome trails that are clean, smooth, have some great sights, and are great for singles or families.
I also want to endorse a great family location for those who are looking for maybe a family values outdoors experience or one that offers a chance to couple your faith with the out-of-doors. Discovery Ministries just outside Eminence, Mo. (approximately 5½ hours from Lincoln) offers an exhaustive host of activities for the single or the family 12 months a year.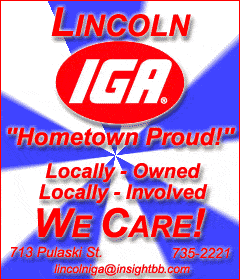 Right now they are obviously in the heart of canoeing season. Some spots on both the Current and Jack's Fork rivers are over your head, but not very many. Also, there are only a couple of rapids, and even those are quite tame. This makes that area a great place to take the family, a reunion, a work retreat, a church group or just a family float trip.
If you'd rather not even work as hard as a canoer, you can float in tubes or rent some rafts at some area outfitters. If you're looking for a great place to view the leaf changes, this is one of those majestic spots. For those who want more challenges, they have mountain climbing and rappelling, cave exploration, back packing, mountain biking, horseback riding, fishing (including nearby trout access), walking-jogging and running areas, group initiatives and problem-solving simulations, a great confidence and ropes course, etc.
DM also makes a wonderful location for a preseason team camp or preseason bonding experience for a junior high, high school or college athletic team. (I took my team down there before the season we went 24-6… A smart coach would make a return trip!)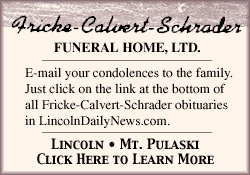 In addition to all of this, they have two things that the LDN heartily endorses. One, is that they tailor-make every experience to the person, group or family that's making the reservation; and two, is the price. There is kind of a sliding scale. The top price (which is STILL lower than what ANY local competitor charges) is very reasonable, and actually what you pay is REALLY a donation to the Discovery folks. This is by design rather than by accident. Even though it is risky for them to invest in so much equipment, insurance, etc.; they do so because they feel their mission is to connect or reconnect people with nature and their faith away from the noise and hustle and bustle of their everyday lives.
The campgrounds are not resort-style, but they are very clean and neat. You can tent or vehicle camp or chose to rent at a super reasonable cost a cabin or a room in one of their lodges. I don't know of a room anywhere in the wilderness of the Midwest any less expensive than what DM charges. Another cool thing that they do that I didn't even mention is that the DM staff can be involved with your campfire at night or you can be completely devoid of them. They will even feed you very inexpensively, if you choose to avoid that part of the camping experience.
I used to live to go on trips to places like Discovery Ministries. As I've gotten older and more sophisticated, I don't seem to have the time (?) to take trips like that by myself or with my family. I hope my son helps me change that real soon.
For more information and to reserve your spot and your family's trip, call 1 (573) 226-3213 or find 'em on the Web at www.godiscoveryministries.org!!!
Hats off?
To Chuck and Charlotte Beeler and their families for a 75-year run at managing the Dixie Truck Stop in McLean! I spent a lot of time during my college days out there…studying… Yes, studying is what I was doing! At any rate, it was always a great place to get breakfast or a burger and just hang out and take in the culture… Long may she live, and THANKS, Beelers, for the great job you did out there!
Also, hats off to two of my best young friends, Michaela Maris and Jordan Taylor, who were baptized this weekend. Believe when I say nothing happened in the sports world that was more exciting than that! God bless you both!
Have a GREAT week, everybody!!!