Seventh Street becoming one-way
at new school site

Send a link to a friend
[AUG. 19, 2003] The Lincoln City Council met to conduct business on Monday, Aug. 18. Present were Mayor Beth Davis, City Clerk Melanie Riggs, and Aldermen Martha Neitzel, Glenn Shelton, Verl Prather, Benny Huskins, Pat Madigan, Steve Fuhrer, Jonie Tibbs and Derrick Crane. Aldermen Buzz Busby and Dave Armbrust were absent. Armbrust is out with a pinched nerve.
The council discussed several preparations for the beginning of the new school year. Mayor Davis ordered a proclamation for "School's Open Safety Week," to be observed Aug. 25-31.
Seventh Street becoming one-way at school site
One-way traffic on one block of Seventh Street, between Union and South Maple streets, has been approved by amendment of the city ordinance. The change is intended to increase safety for school children while both Central School and Lincoln Junior High are both located in the same block.
Chief Rich Montcalm reported that none of the people living on that street had any objection to the proposed change.
In addition to becoming a one-way street, there will be no parking allowed on the school side of the street, although student drop-off by vehicle and bus will be allowed.
Four-way stop
A new four-way stop will also be installed at the corner of Seventh and South Maple
Expenses approved
The council approved two expenditures. The low bid of $12,000 was accepted to grind landscape waste at the landfill.
Permission to spend $3,000, but no more, has been allocated for engineering fees to review a claim by the construction firm doing the wastewater treatment upgrade. Felmley-Dickerson is requesting compensation to the tune of a quarter-million dollars for unanticipated construction expenses related to heavy rains and ground seepage.
[to top of second column in this article]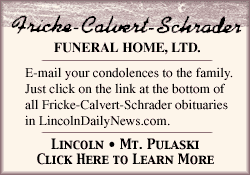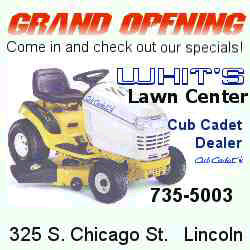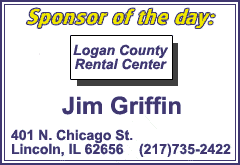 Letters
A couple of letters were also read. State Treasurer Judy Baar Topinka sends her wishes for a wonderful sesquicentennial, though she regrets she will not be in attendance.
Marilyn Armbrust resigned her post with the Police Pension Board, saying that at present she does not have the time to give it the attention she did at first.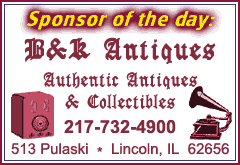 A couple of letters from enterprising youth were read last week.
Both youth endorsed the council looking into developing a dirt bike track. The first suggested that this could be done at the Lincoln Rec Center, with a sign posted, "Ride at your own risk." The other suggested the track be developed using tiles like the ones in IGA.
One note also suggested going into business together to get the project done. He suggested that money could be raised and continued support for this project could be developed by opening a business that would sell race bikes, dirt bikes and motorcycles. Some nice cars could be sold there too, like Camaros and Lamborghinis.
Are these forward-thinking young men aldermen in the making?