"We will be young, small and quick with a great team atmosphere," said Massena. "We have been seeing a lot of hard work in the preseason, and we have a lot of talent with the ability to win a lot of games. Our goal is to play above .500 and to win the conference. The kids see the field well and they have the tactical ability. Our major concern will be depth, as we don't have great numbers."
Coach Massena continued: "We have played a couple of exhibition games and lost to Illinois Wesleyan, then came back to beat Lincoln Christian College. The freshmen learned a lot in the opening game, as they realized the difference from high school to college soccer. We had many three-a-day practices to get in shape, and I think we will be ready to play."
Seven sophomores are on the squad, including five returning letter winners. Three of the letter winners, Garrett Taylor, Thorbjorn Rertorli and Augustin Barboza, are tri-captains for the squad. Joining the trio as returning letter winners are Zach Ziegler, Tim Vogel and Chris Douglas. Brandon Godbolt is also a sophomore.
Freshmen on the squad are Ryan Ash of Lincoln, Pat Barrett of Lake Park, Seth Bishop of Normal Community, Shane Dolieslager of Geneseo, Matt Liberacki of Mundelein, Saalim Mahamed of Shorewood, Wis., Ryan Metz of Bloomington, Chris Pettineo of Naperville, Christopher Tindall and Jimmy Vongkorad.
Coach Massena said, "Garrett Taylor (United Township) should be a large physical force this season. He will direct the play as a back and sweeper. Chris Douglas (St. Teresa, Decatur) is a very sound fundamental goalkeeper and a good leader, while Ryan Metz (Bloomington) will play a marking back, and he has shown a huge transition from playing in high school to the college level.
[to top of second column in this article]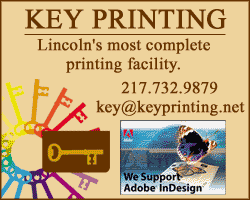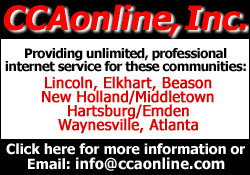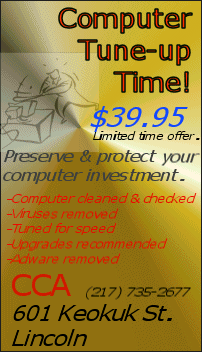 "Tim Vogel (Hoffman Estates) will also play at the marking back position, and he is a very solid player, returning as an all-conference performer last season. He has the ability to create a lot of opportunities for us. Saalim Mahamed (Shorewood) is a hard worker with great quickness and good skills. He is a hard-nosed kid who can run all day. Playing the center spot will be Thorbjorn Rertorli (Barrington), a native of Denmark. He will run the flow of play, and he has the ability to put the ball anywhere on the field.
"Augustin Barboza (Moline) is also a mid-center and can also play the stopper position. He is a good all-around player with good skills. Pat Barrett is very quick and runs the field well. He can go at full speed all the time and will play outside and also some at center. Jimmy Vongkorad is an outside hitter who is short but very fast with a lot of skills. He has the technical ability of an upperclassman. Shane Dolieslager is a quick, hard-nose forward who knows how to get in the right place at the right time. We look for him to score some goals.
"Zach Ziegler will play up top and has a lot of quickness, and he has the ability to get the ball to people in good position. Brandon Godbolt (Louisville, Ky.) is a coach's dream, who has an excellent left foot. He is quick and very skilled. Chris Pettineo will be a goalkeeper. He recently returned from Germany, where he played with a club team all summer.
"Seth Bishop is a small, quick player with the ability to knock the ball in the middle. He will see a lot of playing time. Matt Liberacki will give some of the starters a break, as he is a very hard worker with a sound background.
"Ryan Ash will see playing time as a defender, which will be new to him, as he played offense when in high school. Christopher Tindall will be a top sub on the squad. He knows how to find the goal and has shown to be a very hard worker."
[Bill Martinie, Lincoln College
sports information director]