LC volleyball preview

Send a link to a friend
[AUG. 29, 2003] After finishing last season with a 16-20 record, Lincoln College volleyball coach Mark Tippett said, "I am very optimistic for this season and feel the group of ladies I have are capable of doing much better. We lost eight times in the fifth game of matches, and if we could have turned around just a few of those, we would have been over .500."
"With the four returning sophomore letter winners and one sophomore transfer, I think we have the nucleus to compete with everyone on our schedule," said Tippett. "I have a lot of options this year that were not available last season. The girls are making it very tough on me trying to figure out if I should use one or two setters in the lineup.
"Our leading setter will likely be Christy Raymer, who played right side and setter last season. She will be replacing Beth Guy, who was a standout for us last season. Two who are pushing Christy are Maggie Noldan and Rosie Miller. They are rotating in the back row and setting, and all three of these young ladies are capable of playing and making huge contributions. At this point, I really don't know how I am going to comprise the lineup. We will have to see how things go in the remaining practices and some of the early games."
Raymer, of Gridley, is joined on the squad by letter winners Jessica Livezey of Chenoa, Lacey Jones of Astoria and Ashley Hanson from Naperville. Savannah Hammond of Galesburg is a sophomore transfer from Carl Sandburg. Freshmen on the volleyball squad are Melissa Brassard of Milford; LaDrica Harris, Springfield; Samantha McCoy, Paxton; Jennifer Stedman, Tremont; Laura Hecht, Downers Grove; Kristin Majka, Hinsdale; Noldan, Villa Park; and Miller, Ramsey.
"I am looking for a lot of leadership from the sophomores class," said Tippett. "Livezey returns as our leader in kills and blocks from last season, and we are looking for her to have an outstanding season. Hanson is a defensive specialist who has shown a lot of consistency as a passer and back row defender. She also gives us a lot of stability as a server.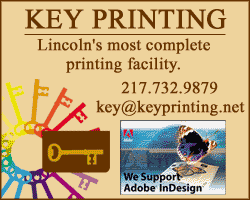 [to top of second column in this article]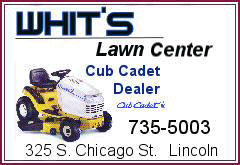 "Jones saw a considerable amount of playing time as an outside hitter, and she will be replacing Jeannine Bittner, who led us in a lot of areas last season. Lacey should be team leader and is an all-around good offensive player. Brassard will be playing a lot in the middle, and she has shown a lot of quickness with good offensive instincts. Majka brings a lot of experience to the program from a large program in the Chicago area. I have been impressed by her athletic ability thus far.
"The Libero position is likely to be handled by Samantha McCoy, who is a tenacious defender and has shown the ability to be in the right place at the right time. Hecht is a new addition to the squad who has not played for two years due to injuries; however, she gets better each and every time out. She gives us some height with good blocking ability.
"Contending for playing time in the back row will be Jennifer Stedman and LaDrica Harris," continued Tippett. "They have shown a lot of progress in their passing ability, and they give me a lot of options. Hammond did not play at Carl Sandburg last season, but she has been working her way into position on the right side and has been working extremely hard in practice."
Lincoln College opens its season Sept. 3 at Danville and will open the home season the following night at 6:30 against Illinois Valley Community College.
"Parkland will probably be the favorite in our conference, with John Wood returning a strong freshman class," said Tippett. "I feel we will be competitive with any of the teams on our schedule. The conference is so balanced any team can beat another on any given night. I hope our girls will stay focused and jump right into the competition at a high level. Our attitude has been outstanding at this time, and the girls appear to be having a lot of fun as they work hard to have a successful season."
[Bill Martinie, Lincoln College
sports information director]