Winter ag program calendar

Send a link to a friend
By John Fulton
[DEC. 8, 2003] In order to help producers manage their operations more efficiently, several winter educational opportunities have been scheduled. Following is a listing of several that are within Logan County or a short drive away.
For livestock producers, Dec. 11-12 will see the Pork Industry Conference in Champaign. Registration fee is $150, and more information is available by e-mailing Gilbert Hollis at hollisg@uiuc.edu. Also available will be Certified Livestock Manager Training in Bloomington on Feb. 9 and in Springfield on March 9.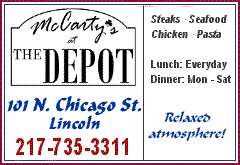 Crop producers will have several opportunities, including Private Pesticide Training and Testing in Lincoln on Dec. 19 and Feb. 9 at the Extension office. Registration is required by calling the office at 732-8289 or e-mailing fultonj@uiuc.edu. Logan County will also host an Illinois Farm Management Conference on Feb. 4, with a registration cost of $45. Teleconferences will be Feb. 5 on soybean aphids, March 5 on insect and weed resistance, and March 12 on plant disease and nematode resistance. All these will be at the Lincoln Extension office and require preregistration and a $5 fee.
[to top of second column in this article]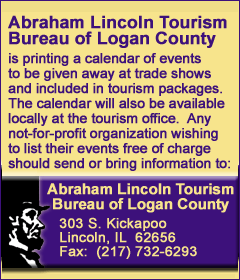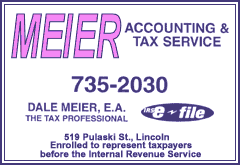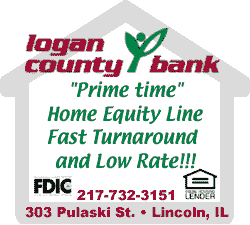 Economics offerings include an Illinois Farm Management Workshop on Feb. 4 in Lincoln, with the registration fee of $45. Participants may bring their own laptop computers, and instructors will assist in installing the software. Contact Sue Esposito at (217) 333-5506 or the Logan County Extension office for more information and registration blanks. An Alternative Farming Seminar is scheduled in Effingham on March 6 and will cover production and economic information on everything from bass to herbs.
Information on these and other programs is available in the calendar section of the Logan County Extension Web pages at http://web.extension.uiuc.edu/cie2/offices/index-t.cfm?oid=190.
The Extension office will be closed on the following days over the holidays: from noon on Dec. 24 through the 26 and on Jan. 1. A reduced staff will cover the office on the remainder of the days. Happy holidays to each of you from the Extension family.