Crop Protection Technology Conference

Send a link to a friend
[DEC. 22, 2003] The 2004 Illinois Crop Protection Technology Conference will be held at the Illini Union on the University of Illinois campus January 7 and 8. The conference will feature a wide variety of topics, with presentations by experts from the University of Illinois, the University of Wisconsin, Cornell University, Michigan State University, Ohio State University, Kansas State University, Southern Illinois University, the Illinois Department of Agriculture, and the Environmental Protection Agency. In addition, several speakers from the private sector will play an important role in the conference.
Approximately 65 hours of Certified Crop Adviser (CCA) continuing education credits will be offered (34.5 pest management, 16 soil and water, 7 crop management, and 7.5 professional development). Participants can earn up to 10 CCA credits at the conference. For additional information or to obtain a pre-registration form, contact the Conferences & Institutes office at 217-333-2880 or visit the URL: http://www.conferences.uiuc.edu/conferences/
conference.asp?ID=270. The registration fee is $105 for the conference, manual, and proceedings.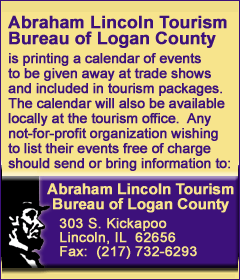 Nutrient Management Plans
Creating Nutrient Management Plans is one of the hottest topics in agriculture these days. To help you prepare your own plan, or produce them for others, Logan County will host a workshop on February 24 at the Lincoln Rec Center. The workshop will begin at 8:30 with registration, and conclude at 3:00. Cost is $25 and pre-registration is needed by February 16.
Continuing education hours are available for Certified Crop Advisers in the amounts of 4 Nutrient Management and 2 Soil and Water. Topics to be covered include: Nutrient Management Plans, Dealing with At-Risk Areas, Illinois Nutrient Recommendations, Integrating the Types of Nutrient Plans, and Developing a Nutrient Management Plan.
Contact the Extension Office at 217-732-8289 for further information.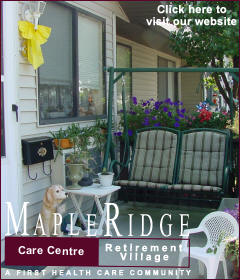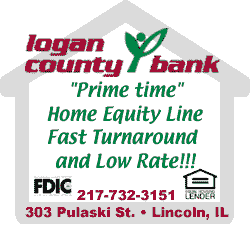 Christmas Trees and More
I donít know if the work is over and the fun is to begin, or the other way around. If youíre looking for those interesting facts to amaze the family, try the following website: http://www.urbanext.uiuc.edu/trees/index.html. I donít know if we can call it the ultimate Christmas tree site, but it must be close. Here you can find tree facts, holiday recipes (including some for doing with the kids), information on Christmas Traditions, and other items. It is also a safe site from University of Illinois Extension. For the adventurous, you could even make up a Trivial Pursuit category and your own questions.
[University of Illinois news release]