As she presents the lessons in "Caregiving Relationships: People Who Care for Adults" in family life programming around the state, Seguin recommends coping strategies that enable caregivers to face fear and anger, make frustration work for them, and use guilt constructively
The first feelings to surface, said Seguin, are usually frustration and sadness. "I'm disappointed that this is the way we're spending our retirement," said Bruce, who cares for his wife, who has Alzheimer's disease. "Instead of going on cruises, we make trips to the bathroom. We have five acres, and I can't leave her alone, so I just sit and watch the grass grow and the garden go to heck."
Caregivers also suffer from feelings of ambiguous loss. These losses are vague, but they are very real, and there are no rituals, such as funerals, to help families come to terms with their grief. The caregiver's partner is still with them, but not really. "I'm really sad that I've just lost her as an intelligent, fun-loving person," Bruce said.
"My husband will go to the store with me or even attend church, but there's not an awful lot of satisfaction when your husband's sitting next to you and his eyes are closed and he's just nodding," said Joan, another Alzheimer's caregiver.
"What bothers me the most is that we can't communicate," she added. "I can't understand the words he strings together. And, more and more, I'm taking on the things he used to do for himself. He attempts to shower, but he won't use the soap or washcloth, so I had to take that over."
Bruce added, "Fortunately, this doesn't come on all at once. My wife will throw me a little curve, and I'll adapt."
Nevertheless, Bruce feels a bit apprehensive about the future. "Both of my children are coming home next month. We'll have a family consultation, and they'll see how far she's progressed from last fall. They may say, hey, Dad, she's got to go into some kind of residential care now. I'm looking for them to validate and support my suspicions, to help take the edge off the guilt. But then they'll go home, and I'll be left here," he said.
He also wonders if his health will hold up. "Physically, it's taking a toll. I'm having a cyst removed and going in for cataract surgery. You just wonder what it's doing to your body," he said.
[to top of second column in this article]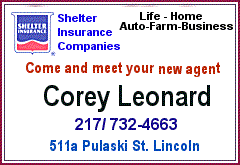 Seguin says that it's very important for caregivers to make time for themselves. Both Bruce and Joan take their spouses to adult day care four days a week. Bruce has someone come in twice a week for a few hours to help out, and on Saturday mornings he attends a men's group that he calls the Liar's Club. The meetings take place at his woodworking shop, where the men work on different projects, have breakfast together and talk about whatever's on their minds.
"And everybody has problems," he said. "One guy's wife committed suicide last year, another has medical issues. It helps you realize you're not the only one who needs support."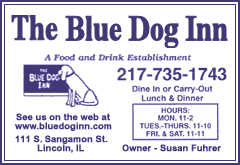 Joan tries to walk at least two miles a day and continues to see family and friends. "I'm fortunate in having one of my children close, and I've also made many new friends in the support groups we belong to. Sometimes it just helps to know that other people have these problems, and they kindly offer suggestions or some kind of help."
Bruce and Joan have also helped their children deal with their feelings about the worsening situation. "Some years ago, before his mother was diagnosed, my son was upset with her because she couldn't follow directions. Now that she's been diagnosed with Alzheimer's, that explains it for him and he's doing better."
"Our son always really looked up to his father," Joan added. "Now, when we go out to eat, he's the one who has to take his dad to the bathroom, make sure that everything goes OK, and see that his dad is put back together again before he brings him back to the table. A year ago, he couldn't do that. Now he can."
"There are some good things that come out of this," said Seguin. "You can become closer to the person you're caring for. In spite of it all, you need to remember that you did the best that you could, and there's nothing more you could have done. My dad taught me a lot about dying during the time I cared for him. He was ready to go, and when the time came, it wasn't so bad for me because I knew how he felt about it."
"I've become stronger in my faith as we go on with this," added Joan. "I never ask God, 'Why did you do this to me?' When I could just scream, I've learned to step back and say a silent prayer and then watch the process. There's nothing else to do."
"I've learned patience," said Bruce. "I was not a patient man, but I've learned patience."
For additional information on reducing caregiver stress, contact your local U of I Extension office.
[University of Illinois news release]