In a closely contested match, the Lady Railers varsity defeated SH-G by scores of 25-23 and 25-22 to stay undefeated in Central State Eight match play. The varsity record now stands at 17-2-1. The junior varsity, bouncing back after their first loss of the season at Chatham on Tuesday, defeated their SH-G counterparts by a match score of 27-25 and 25-12.
And while the Railers won, they had one major problem all night. Her SH-G number was 14 and her name was Jen Foster. The Railers had two solutions for her talented play. First, get her to the back row as quickly as possible and keep her there as long as possible. Second solution, have more than just one weapon. The Lady Railers' multiple weapons came in standard form and in improved form. The solutions worked.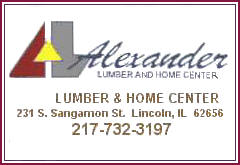 In Game 1, LCHS showed its increasing maturity as it refused to go down to defeat. At one point LCHS was down 17-22, and it looked like it was going to be a long night for the home team. Lincoln started out slowly and found itself down 1-4. Julie Fults and Michelle McFadden got the Railers back on track with some strong net play, while Samantha Conrady continued her consistently good serving at the back line. The Railers had climbed back in to hold a 10-9 advantage. But once again, the play of SH-G's Jen Foster resulted in the Railers being down 13-15, and coach Howe called for a timeout. Julie Fults responded on the very next exchange with a kill to bring her team back to within one. Then SH-G went back on a roll and the deficit grew to 15-21 in favor of SH-G. Coach Howe let her team stay on the floor to figure it out together.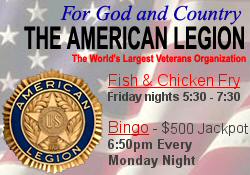 But when the score reached 20-23 SH-G, it looked like it was too late for the Railers. Not so, said the home team. Not so, said Katie Green. As Katie rotated to the service line she proceeded to knock down five straight service points to put out the Blazers' flame for good. Michelle McFadden and Megan Hoffert stepped it up at the net, and the Railers came out with a 25-23 win in round one.
[to top of second column in this article]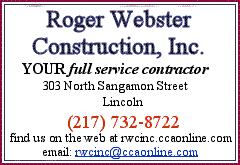 LCHS never trailed in Game 2, but that doesn't mean it wasn't close. Close as defined by eight ties throughout the game and a late run by SH-G to bring the score to 22-20 and 23-22. The game was tied at two, three, four, eight, nine, 12, 14 and 15, at which point apparently Kendall Paulus had had enough. I heard this usually quiet Railer outside and middle hitter actually calling for the ball -- and setter Brooklyn Robbins giving it to her. Paulus then gave it to SH-G with authority! Paulus had three great kills at this midgame point, which turned a tie game into a 20-15 Railer lead. While Kendall was dominating the net, Maria Benitez was doing the same at the back stripe. Six successive serves, including an ace, during this midpoint push put the Railers up 20-16. It was the game difference.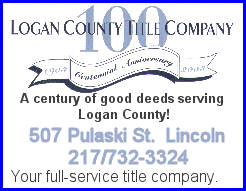 But SH-G wasn't about to pack it in yet. When SH-G's Jen Foster stepped to the service line and hit an ace past the Railer defense, the score was 22-20. Then SH-G shot itself in the foot. At 23-22 the SH-G server hit the serve into the net and the Railers were almost home. After a Robbins serve, SH-G finished itself off with an attempted kill into the net, giving the Lady Railers the last point they needed to secure their homecoming victory.
I thought the Lady Railers put together one of their first truly ALL-team efforts last night. Railer fans have come to expect consistent performances at the net by the likes of McFadden (nine kills), Conrady and Hoffert, and they provided those last night as usual. But it was the net play of the home team's "other weapons" Julie Fults and Kendall Paulus which, I thought, was noticeably improved and ultimately the winning difference in a tight match. Julie's net play in Game 1 and Kendall's net play in Game 2 were repeatedly noticeable, especially at crucial points in each game. And while these ladies have somewhat quietly played well all year, I thought this was a breakout match for both of them. At the service line, the Railers continue to get excellent and consistent serving from Katie Green, Maria Benitez, Samantha Conrady and Michelle McFadden (three aces). A team couldn't ask for a better setter than Brooklyn Robbins (25 assists).
So far, so good. Seventeen wins. Undefeated in the conference. It's a great start! How will the Lady Railers finish? That's up to the entire team, and it will take the entire team. Just like last night.
GO, RAILERS!
Respond to the writer at rhobler@lccs.edu.