Its symptoms include sneezing, watery eyes, throat irritation, fever, vomiting and a cough which gradually develops into a typical "whoop" in older children. The whoop may not develop in young infants, but the coughing spasms may be followed by periods of not breathing.
Whooping cough is particularly dangerous for young children, especially babies under 1 year old. They are at most risk from complications and death.
According to the Centers for Disease Control, rates of whooping cough have decreased steadily since 1969, when vaccination against diphtheria, tetanus, pertussis, polio and measles became required for children entering kindergarten.
However, if immunizations fall, whooping cough epidemics can still occur in this country. In the epidemics of the late 1970s and early 1980s, following a scare about the safety of pertussis vaccine, at least 100 children died after catching whooping cough.
Previously, there was a vaccine against whooping cough made from the inactivated whole cell bacterium. It was given to infants as part of a combined DTP-Hib vaccine. [http://www.immunisation.nhs.uk/glossary.html]
In order to protect school-age children and their younger siblings, a booster dose of acellular pertussis was then recommended as part of the preschool booster between 3 and 5 years of age. [http://www.hhs.gov/news/press/
1996pres/960731b.html]
The acellular pertussis vaccine is now considered to be safer than its whole cell counterpart.
Now, infants receive the DTaP at 2, 4 and 6 months of age. And children currently then receive DTaP boosters at 15 months and again at the preschool age of 4 to 6 years. [http://www.logancountyhealth.org/
Immunization.html]
With all this modern technology, why is there even a risk of the spread of whooping cough?
Unfortunately, the numbers for Illinois do not lie. [http://www.idph.state.il.us/health/vaccine/
vpd_table03.htm]
According to the Illinois Department of Public Health, an average of 150 cases of whooping cough still occur each year. Some new parents may not have been vaccinated because of the whooping cough vaccine scare of the mid-'70s, which caused vaccination rates to drop as low as 30 percent. Adults may have undiagnosed whooping cough and may be passing it along to their children or to children in their care.
The good news is, vaccine rates are increasing. But is that enough to stop another epidemic?
[to top of second column in this article]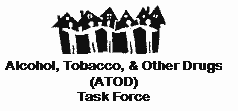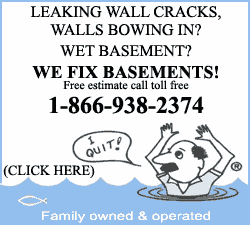 According to Victoria Stagg Elliott of the American Med News: "Public health officials are warning of a global re-emergence of whooping cough ... reasons for the re-emergence are unclear. Some public health officials suspect that because more physicians and public health workers are looking for whooping cough that more is being found." Elliott also suggests that scientists theorize that the bacteria may have become more virulent and learned to evade the vaccine. Or, the vaccine's effectiveness may wane over time. This may leave many adults unprotected from the disease.
Still others theorize that the decrease of natural boosters in the environment may cause a resurge of the illness. With less pertussis in the air, people cannot build up a natural immunity to it.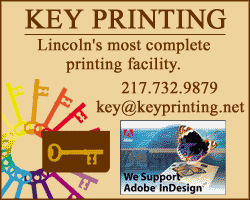 This of course leaves our youngest and most frail vulnerable to the disease. Infants who have not yet received the full vaccination, which takes place from 2 months to 6 years, remain susceptible to the disease, which can be fatal in children under 1 year of age.
On the other hand, there are those who believe that the risks of immunization are too great. According to the Immunization Awareness Society of New Zealand, "Vaccination of children is a matter of informed consent. A parent or caregiver may choose not to vaccinate their child at all or may choose to have their child receive only some vaccines from the childhood vaccination schedule."
The IAS of New Zealand suggests that asthma and allergy risks may be increased by vaccination. Two studies conducted in children showed a 9 percent increase in childhood asthma for those children who had been immunized for whooping cough. [http://www.ias.org.nz/
asthma_and_allergy_risk_increased.htm]
According to Margie Harris, new assistant administrator at the Logan County Health Department, the benefits of vaccination far outweigh the risks.
Known side effects of the vaccine include some redness and swelling where the vaccine was injected, which usually disappears in a few days; a hard lump may appear in the same place but usually goes away after a few weeks; and in some instances, children may be unwell and irritable and develop a temperature. If your child has a more severe reaction to the DTaP, talk to your doctor, nurse or health visitor.
Harris did note that immunizations rates in Logan County are very good. The risks of getting whooping cough may increase if individuals are exposed to nonimmunized individuals or if parents fail to make sure that all of the five vaccines are obtained in the series or if the vaccinations are not obtained in a timely fashion as recommended by the CDC's immunization schedule.
[Patricia Rankin]