'Heart Healthy Cooking' lessons offered

Send a link to a friend
[SEPT. 18, 2003] Learn how to cook foods that are lower in fat and sodium in the "Heart Healthy Cooking" series sponsored by University of Illinois Extension, Logan County. If you have heart disease, including high blood pressure or high cholesterol, you know that choosing and preparing foods can be a real challenge.
The objective of this two-part program is to increase knowledge of risk factors for heart disease and its relationship to an individual's own heart health. Ways to alter foods to reduce fat and salt will be discussed.
Jananne Finck, nutrition and wellness educator with University of Illinois Extension, will demonstrate ways to prepare foods using low-fat products, herbs and spices and using less salt. Finck is a registered dietitian at the Springfield Extension Center.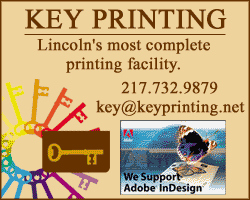 "Everyone will get recipes to help them plan healthy meals at home," added John Fulton, unit leader for Logan County Extension.
Cost is $15 per person for two sessions. The two-session program will be at the Logan County Extension office in Lincoln on Thursday, Oct. 2, and Thursday, Oct. 9, from 2 to 4 p.m. A minimum of 20 participants is needed. Paid registration is required by Thursday, Sept. 25.
For more details about this program or if you need reasonable accommodations to participate, please contact Cherie Lock at the Logan County Extension office, (217) 732-8289.
[News release]