Lincoln couple share successful parenting tools

Send a link to a friend
[OCT. 4, 2003] A popular commercial for the Peace Corps claims that it is "the toughest job you'll ever love." There is a tougher job, and most who hold the position wouldn't give up the job for the world. The job requires long hours, lifetime commitment, immense responsibility, and provides scant training and no pay. The benefits, however, make it all worthwhile. This job, of course, is parenthood.
At a parenting workshop at the University of Illinois Extension office on Tuesday, Sept. 30, a few parents from the area got some great tips and ideas for effective parenting. The speakers for the event, Tom and Jan Ewald, have successfully raised three children to productive adulthood. Tom is a professor in counseling at Lincoln Christian College and holds a Ph.D. His wife, Jan, is a veteran schoolteacher.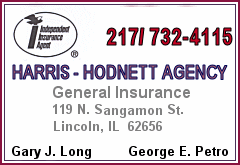 The Ewalds suggested the following list of "dos" and "don'ts" in parenting:
DO
Distinguish childish behavior from disobedience. Was the spilled milk an accident, or did your child pour it out on purpose?
Be firm but loving. You cannot be your child's friend. The parent has to be in control.
Move the "action line." This means that you move the time that you take action from the 10th time you call your child's name to the first. The goal is first-time obedience.
Ignore temper tantrums. These are designed to get attention -- even negative attention. If it doesn't seem to bother you, they will stop.
Be brief and stay calm. Speak your mind, but don't dwell on it or hammer the point home.

Seek repentance and forgiveness and expect the same. Don't be afraid to say you're sorry if you are in the wrong, and teach your children the same thing. Also, be willing to forgive the offense after you have disciplined the child.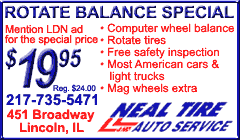 DON'T
Threaten or repeat. Tell your child what is expected, and leave them with the responsibility of following through. If you do present a warning, be prepared to follow through on it.
Give too many choices. If a child is allowed to decide everything all day, they will assume that they can choose whether to go to bed or to put on a coat.
Bribe. This teaches children to do what they should only because of what they will get out of it. Unfortunately, that doesn't happen in real life.
Allow too much freedom too soon. Parents should set limited boundaries in the beginning and slowly widen the perimeters as the child grows. Too many times, children run free when they are small and parents have no control when they are teenagers.
Give in to negative behavior. This puts the child in charge, and parents will lose control of the family.
Be afraid to say NO. Parents usually do know better than children what they need or what would be good for them.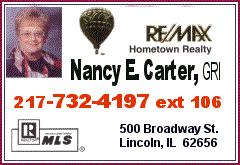 Other suggestions included acknowledging feelings and giving your child the opportunity to talk them out. Let them know that you understand when they are afraid, sad or angry. Give them a chance to discuss their feelings and help in whatever way you can.
The Ewalds suggested teaching values instead of rules and explaining the moral reasons why children shouldn't do things they want. They also suggested teaching in times of nonconflict, when neither parent nor child is angry or upset.
The disciplinary methods they preferred were timeout, isolation, loss of privilege and finally, only in extreme cases, a light spank. This is not to advocate a beating, just a light swat to get the child's attention.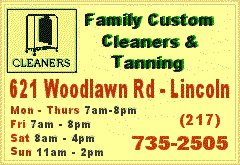 The Ewalds suggested giving children chores and using charts to keep track of behavior and responsibilities. They said that children should be taught from an early age that they are part of the family and have a responsibility to help keep the house clean and neat and to take care of their own belongings.
The bottom line of effective parenting, according to the Ewalds, is: Be brief, be calm, be firm but loving, be a model.
The Ewalds share their parenting tips on a regular basis at a parenting class through Jefferson Street Christian Church, and they plan to have one starting after the first of the year. Interested parents can call the church at that time for more information.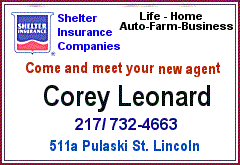 Other seminars and events are offered frequently at the Extension office at the Logan County Fairgrounds. Subject areas include cooking classes and other topics of interest for home, health and community. For more information, contact:
University of Illinois Extension
Logan County Unit
980 N. Postville Drive
Lincoln, IL 62656
Phone (217) 732-8289
[Ruth Halpin]