Cat 'encyclopedia' available

Send a link to a friend
[OCT. 18, 2003] URBANA -- Understanding cats will be easier for students in companion animal sciences, veterinary technicians and professionals, and hobbyists in the world of felines thanks to a new book by a University of Illinois Department of Animal Sciences lecturer. "The Cat: Its Behavior, Nutrition and Health" was recently published by Iowa State Press.
"This book will be used in undergraduate companion animal programs and also by people whose interests or work involve cats," explained the book's author, Linda P. Case. Four years ago, Case's "The Dog: Its Behavior, Nutrition and Health" was published, also by Iowa State.
"The cat is a substantially different species than a dog, and this difference shows up in many areas," Case said. "For instance, the cat is very unique in the types of diseases it can fall victim to as well as the techniques to prevent these diseases."
Case noted that the book also includes a section on the history of the cat's domestication.
Animal shelter workers proved to be a major audience for "The Dog" book, and she hopes the new book will help acquaint workers with the special requirements of the felines charged to their care.
[to top of second column in this article]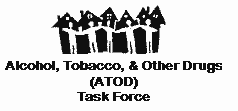 "We've come a long way in controlling the stray dog population through leash laws and other regulations," she says. "However, we've not come very far in terms of cats. For instance, feral cats are becoming a problem in many urban areas."
"The Cat" can be ordered through many local bookstores or through a number of online booksellers. Case said that in two years she hopes to bring out a new edition of "The Dog," which will include information on new diseases and updated materials throughout the book.
"My next project is likely to be a book targeted toward a popular audience and focusing on human and companion animal interaction," she said.
[University of Illinois release]