City Attorney Bill Bates led the opening discussion. He warned that this isn't something that will get done quickly. "There's a lot of issues which I do not have answers to," he said. As legal counsel to the city he recommends caution and close examination before the city commits to such a large sum of money.
The developer, Diversified Acquisition LLC, is requesting that the city fund $665,000 of the $1 million-plus project.
Goody's Plaza project costs
| | |
| --- | --- |
| Traffic signal | $155,000.00 |
| New facade, storefronts | 225,000.00 |
| Parking lot reseal, re-stripe | 20,000.00 |
| Dollar Tree -- tenant finish | 175,000.00 |
| Goody's -- tenant finish | 475,000.00 |
| Legal and administrative | 50,000.00 |
| Commissions paid to tenant representatives | 65,000.00 |
| Total cost | $1,165,000.00 |
| Funding request from city | $665,000.00 |
| Developer contribution | $500,000.00 |
A table was provided with the proposal by the developer calculating the payback of the loan. It used the estimated sales tax revenue against the principal and interest on the loan.
That chart, however, was based on a mistaken figure of 1.75 percent sales tax revenue to pay back the loan. The city receives only 1 percent sales tax revenue at present.
Sales tax revenue will go to 1.5 percent after the first of the year, but 0.5 percent is earmarked for infrastructure development only (streets, sidewalks and the like). So the 0.5 percent will not affect this project. Only 1 percent can be used for the loans.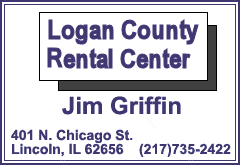 Bates explained that there are a number of issues to look into with this project. Some are "ifs." Such as the developer believes that if the city could make an ordinance declaring the area a "Business District," then they could get certain types of financing. Alternate bonds will have to be sold in order to meet the terms. These are not tax-free bonds.
Alternate bonds would be issued for the amount the city agrees on as the "Project Fund." If they agree to finance the project with $665,000, then a 10 percent debt service ($66,500) is added to it.
An initial contact with the financial company that the city typically works with, First Midstate, did not result in an affirmation of the "Business District" information. They are still looking into it.
City Treasurer Les Plotner ran projections on the estimated retail sales tax income figures.
Ten-year projected sales tax revenue
from Goody's and Dollar Tree
First-year sales: $5,800,000.00; Goody's at $3.6 million and Dollar Tree at $2.2 million
Year

3%
growth

Estimated
retail
sales

Sales tax
rate

Tax revenue

2004-05

First year

$5,800,000

1%

$58,000

2005-06

$174,000

$5,974,000

1%

$59,740

2006-07

$179,220

$6,153,220

1%

$61,153

2007-08

$184,596

$6,337,816

1%

$63,378

2008-09

$190,134

$6,527,950

1%

$65,279

2009-10

$195,838

$6,723,788

1%

$67,237

2010-11

$201,713

$6,925,501

1%

$69,235

2011-12

$207,765

$7,133,266

1%

$71,332

2012-13

$213,998

$7,347,246

1%

$73,472

2013-14

$220,418

$7,567,664

1%

$75,676

Totaling $664,502
At 1 percent sales tax, the estimated $5.8 million retail with a projected 3 percent per year growth would accumulate to $664,502.
Running the retails sales estimates out one more year gives:
2014-15

$227,029

$7,794,694

1%

$77,947

For a total $742,449
The sum of the principal ($734,278) and interest ($285,543) on a $665,000 loan at 6.25 percent is $1,019,822. This does not include the 10 percent debt service.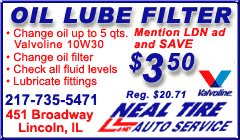 Summary: The first year the businesses are expected to have $5.8 million in retail sales. At 1 percent sales tax the estimated $5.8 million retail with a projected 3 percent per year growth accumulates to $664,502. At the end of the suggested 10-year period the revenue will still fall short of the principal on the loan repayment if the full 1 percent sales tax is used. So it is going to take longer than 10 years. There will be new estimates formulated.
Then there is the matter of protecting the city from debt liability, should things not work out for the stores. Diversified has said that they or the stores occupying the space will guarantee repayment of the portion of the bonds not related to the traffic light. This is saying that if the stores pull out before the loans are repaid, they will pay for the remaining amount owed except for the estimated $155,000 traffic signal.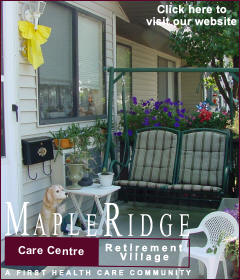 Bates cautioned that a close look needs to be taken to be certain this covers the full debt, including accrued principal and interest and the 10 percent debt service.
On the upside, Bates pointed out that there are other financial considerations when you look at the whole impact on business here. It could result in positive growth beyond what these businesses will bring in.
Right now sales taxes would need to increase by 125 percent over what we are currently bringing in to support the project. It is possible that the sales taxes that these businesses and the ones that they may draw in will cover this. Not only that, but there could be a number of other revenue increases if a new "Business District" were to take hold, such as increased property assessments and thereby more property taxes.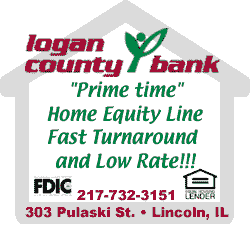 The general responses from the council were favorable toward continuing pursuit of this project.
Glenn Shelton: "I'm in favor of Goody's and Dollar Tree. I heard the developer say that this proposal is "just a starting point" and that it's open to negotiation. Let's see if we can do this and look at it from a negotiation standpoint. If we need to negotiate, let's negotiate."
Dave Armbrust: Would like to discuss sales tax percentage needed to repay bond issue.
Verl Prather: Feels this is negotiable, would like to look closer.
Steve Fuhrer: Favorable to sorting this out and moving on it in accordance with what the people of Lincoln think.
Mayor Beth Davis: In favor of the possibilities.
Fuhrer spoke on behalf of the council, requesting that citizens contact their alderman or any other alderman to express their feelings on this project. What the people of Lincoln think is really important in this matter.
Lincoln City Council
Mayor Elizabeth Davis, P.O. Box 353, Lincoln, IL 62656; 735-3912
Benny Huskins, 1st Ward, 412 N. Madison St., Lincoln, IL 62656; 732-3894
Pat Madigan, 1st Ward, 110 Park Place, Lincoln, IL 62656; 735-3724
Steve Fuhrer, 2nd Ward, 1203 Eighth St., Lincoln, IL 62656; 732-6679
Verl Prather, 2nd Ward, 700 Broadway St., Lincoln, IL 62656; 732-4778
David Armbrust, 3rd Ward, 700 Broadway St., Lincoln, IL 62656; 732-4261
Jonette "Jonie" Tibbs, 3rd Ward, 1650 Pulaski St., Lincoln, IL 62656; 732-8332
Orville "Buzz" Busby, 4th Ward, 220 Peoria St., Lincoln, IL 62656; 732-7935
Rev. Glenn Shelton, 4th Ward, 920 Pekin St., Lincoln, IL 62656; 732-8749
Derrick Crane, 5th Ward, 540 Maywood, Lincoln, IL 62656; 735-4726
Martha "Marty" Neitzel, 5th Ward, 525 Southgate, Lincoln, IL 62656; 732-9320