I guess that's just the nature of sports, but it sure makes you stop and think of what might've been, and maybe what should've been.
Our columns are not going to devote too much time to curses and the like, because we believe for the most part that YOU make your OWN luck. The puck in hockey may sometimes bounce in from an unusual scoring play, but in baseball you STILL need to pitch, hit, defend, run the bases and make a catch every once in awhile. For whatever reason, the Cubs and Red Sox couldn't do those things when it mattered, and so they'll watch the Series with the rest of us.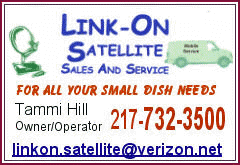 I do have to say that I take not one iota of pleasure in your pain. In fact, I tried to do everything I could think of to help… but nothing seemed to work. I do agree with Decatur's Mark Tupper regarding the worst news of all for Cardinal fans and other fans from the Norris division. And that is that the Cubs will be back. That should make for some more exciting races over the next couple of years. That is if St. Louis doesn't dismantle the roster, as some are alleging will happen. And after watching the Marlins get to the World Series twice, maybe dismantling isn't such a bad idea after all.
Anyway, I don't know how much of the Series I'll watch, but overall it was a pretty good baseball year. The Series is now knotted at one, but is it just me or would there be a lot of fans who would like to see the Fish run the table near the beach?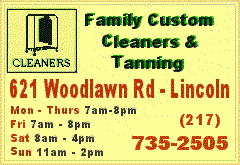 The football Railers are down to their final game -- a game I hope they'll win at East Peoria. The pancake breakfast looked like a smashing success, judging from the large early morning crowd. Rumor has it that the boys played extremely well versus Chatham, and that would've been a nice one to have. As the former AD out at LCC, I felt it was my place to attend the Angels home tournament. At any rate, I'm pullin' for the Railers in this final week of the season!
I mentioned some of the wild and wooly play in the LCS's… What about the wild and zany play in the NFL? And since I don't know very much about sports, could someone please explain to me why Denver, trailing by eight with less than one minute to play and facing a third and 10, runs the ball up the middle? No wonder people think that sports are fixed. What about the coin toss starting the overtime session in the New England-Miami contest? The players called what they thought was heads on the coin, and in reality it was tails… Maybe just using any old quarter might be a better idea after all. The Rams were the only area team to hold serve, though the Bears made a valiant effort. I guess the Colts had a bye since we can't seem to find their score. And how did the 49ers smoke the defending world champions 24-7? I know it was in San Fran, but c'mon???!!!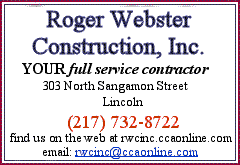 How 'bout that Randy Moss play that came straight from your diagram in your last backyard game? I love that kind of stuff even though I don't care for the Vikes.
The Tennessee Titans, at 39-29, have the NFL's best road record since 1995. The Philadelphia Eagles, with a 20-7 record, have the best road record since 2000. Notice how teams that do well away from home seem to be playoff teams?! Maybe the Seattle Seahawks took notice, as they are 5-1 for the first time in history!
Tampa's Simeon Rice, formerly an Illini, is on pace to break the NFL's sack record.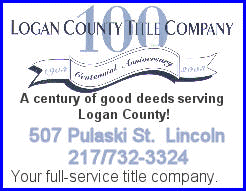 It basically pains me too much to write about Illinois and ISU football. I know that no one feels worse than their players and coaches do. But sometimes it is very painful to be a fan… That's all I can say.
But how 'bout Purdue's thrilling win at Wisconsin? That vaulted the Boilers into the national top 10!
Catch "FANdamonium" tonight at 6 on CITV-5. Greg and I will bring you up to date on the playoffs, college sports and the like. Special guests could include area volleyball stars and some talk about the huge flag football tourney in Lincoln on Nov. 1!
Enjoy a warm fall day…
That's it for me… Have a great week, everybody!