This year the roster is dominated by freshmen players, as only five sophomores are on the squad. "We have some very athletic kids on the squad, and we should be able to defend people well. Right now our major concern is rebounding and being able to fight through screens, as we don't have a lot of big bodies," said McCullum.
The Lynx mentor continued: "A key will be how fast we develop, especially in the post, and how fast we accept our roles as individuals on the team concept. We don't know who our go-to guys are right now, and much of our offense will have to come from our defensive pressure.
"Our conference should be well-balanced, as Danville is ranked fifth in the preseason poll for the state in our division. Others in the conference who are expected to challenge include Illinois Central, Parkland, and Lewis and Clark. We were picked 16th; however, I think that is more a credit to our overall program for the past few years, as we really don't know at this time, due to all of the young players."
McCullum said, "Ryan (Lazzerini) and Reuben (Trotter) will start in the post, while Michael (Henderson), Nick (Malone), Andre (Mayne) and Jason (Moore) will all be fighting for minutes. A lot will depend on who we are playing as to which will see the most action. All are capable of helping us in certain areas.
"Tony (Gulley), a redshirt freshman, has been playing well at the point thus far, and he is also capable of playing the 2-spot when we use Moore at the point. Jeffrey (Carlson), Aaron (Williams) and Rodney (Williams) will all see action at the guard spot.
"Others who could help include Stevan (Nelson), who needs to understand the game a little more but plays well when in the game; Nick (Boyd), who did not play high school basketball but works extremely hard; Brad (Howell), who can help us but may redshirt, depending on what he decides; and Patrick (Ivey), who played for Rich Central, which made the final 16, who has ability but may also redshirt."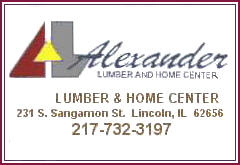 Quo'Vadis Harper, a 6-foot-5 player from Evanston, tore his ACL before practices began and will miss the entire season. He will be a redshirt.
Lincoln College opens the season Saturday at the Poplar Bluffs, Mo., tourney. The Lynx will play two games in the tourney. LC will play its first home game of the season Nov. 4 against Carl Sandburg.
McCullum begins his sixth season at Lincoln College and has won at least 20 games in each of his first five years. He takes a 123-43 record into the season and needs 13 wins to overtake Norm Kaye for the second most victories at LC. Allen Pickering, the current athletic director, holds the record for victories at LC with 368 in 17 seasons.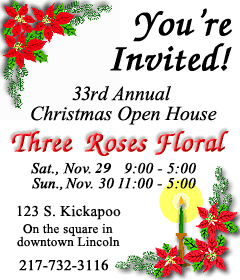 | | | | |
| --- | --- | --- | --- |
| Player | Ht. | Yr. | Hometown |
| Tony Gulley | 5-11 | S | Peoria |
| Stevan Nelson | 5-9 | F | Cuba |
| Jason Moore | 5-11 | F | Chicago |
| Brad Howell | 6-0 | F | Indianapolis, Ind. |
| Michael Henderson | 6-5 | F | Chicago |
| Rodney Williams | 6-3 | F | Peoria |
| Reuben Trotter | 6-4 | S | Lincolnshire |
| Aaron Williams | 6-2 | F | Peoria |
| Nick Malone | 6-4 | F | Summitt |
| Jeffrey Carlson | 6-4 | S | Chillicothe |
| Andre Mayne | 6-5 | F | Evanston |
| Nick Boyd | 6-7 | F | Downers Grove |
| Ryan Lazzerini | 6-9 | S | Rockford |
| Patrick Ivey | 6-5 | F | Olympia Fields |
[Bill Martinie, Lincoln College
sports information director]