Lincoln Daily News publishes letters to the editor as they are received.
The letters are not edited in content and do not necessarily reflect
the views of Lincoln Daily News.
Lincoln Daily News requests that writers responding to controversial issues address the issue and refrain from personal attacks. Thank you!
.
You may also send your letters by e-mail to ldneditor@lincolndailynews.com
or by U.S. postal mail to:
Letters to the Editor
Lincoln Daily News
601 Keokuk St.
Lincoln, IL 62656
Letters must include the writer's name, telephone number, and postal address or e-mail address (we will not publish address or phone number information). Lincoln Daily News reserves the right to edit letters to reduce their size or to correct obvious errors. Lincoln Daily News reserves the right to reject any letter for any reason. Lincoln Daily News will publish as many acceptable letters as space allows.
---
Harvest of Talents success

Send a link to a friend
To the editor:
The Harvest of Talents for World Hunger on Saturday (Oct. 25) was blessed with a wonderful and fruitful 20th Harvest. We know this would not be possible without a great deal of support from our friends and neighbors in this community. We are grateful and thankful for every bit of help and encouragement which permitted us to raise over $69,000 for world hunger.
Thanks to LDN for the space you provided for us to share the Harvest of Talents story.
Fifty-pound bags of South Dakota potatoes (red or white) remain available at the church office for $10 per bag. Potatoes may be purchased for personal use or donated to a mission. There are also a few very nice sweat shirts available, with our special 20th anniversary log, which would make great Christmas gifts.
The funds raised at Harvest are on the first step of their journey to feed hungry people. We offer our humble thanks to a community that supported our vision and helped make this possible.
Plans are under way for the 21st annual Harvest of Talents to be held on the fourth Saturday in October of 2004.
Pat Snyder
on behalf of
The Harvest of Talents for World Hunger Ministry Team
[posted 10-30-03]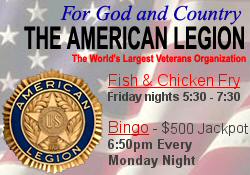 Research by Detmers couple appreciated

Send a link to a friend
To the editor:
Orchids for Bill and Diane Detmers. These folks work tirelessly for your local historical society and don't desire any recognition for the hard work and long hours that they dedicate to preserving history for future generations.
I would personally like to thank them for helping me research my family tree. Thanks, Bill and Diane!
Becky Eichelberger
Shreveport, La.
[posted 10-30-03]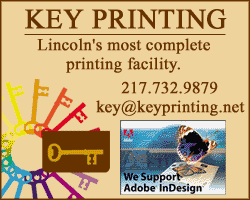 ---
Thanks to Bill

Send a link to a friend
To the editor:
I would like to thank Bill Detmers for all his help in researching my family.
I lived in Lincoln for many years and now live in Florida. Even though I don't live there anymore, I still know a lot of people in Lincoln and Logan County.
Bill doesn't get paid for his help and gets very little thanks. Come on, Logan County -- let's give him one of our thanks. Bill and Diane will help anyone, and we really need to thank them for all their help. I'll start with this letter. Now, letís hear from a lot more people.
Nancy Eichelberger
Odessa, Fla.
[posted 10-28-03]
---
News | Sports | Business | Rural Review | Teaching & Learning | Home and Family | Tourism | Obituaries
Community | Perspectives | Law & Courts | Leisure Time | Spiritual Life | Health & Fitness | Teen Scene
Calendar | Letters to the Editor