USDA reports examined

Send a link to a friend
[OCT. 29, 2003] URBANA -- Recent USDA corn and soybean forecasts have generated strong reactions from some producers and market analysts, according to a University of Illinois agricultural economist. Addressing those concerns, Scott Irwin and Darrel Good, professors in the Department of Agricultural and Consumer Economics, have issued a new study, "Understanding USDA Corn and Soybean Production Forecasts: An Overview of Methods, Performance and Market Impacts."
The study is available on the Farmdoc website in the AgMAS section at http://www.farmdoc.uiuc.edu/agmas/index.html.
"There appears to be continuing misunderstanding of USDA's motives, methods and procedures used to arrive at production forecasts for U.S. corn and soybean crops," said Irwin. "This was vividly illustrated by comments we received from producers, commodity analysts and farm market advisory services following the release of the August 2003 forecasts."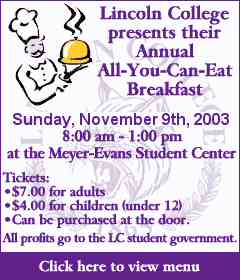 According to Irwin, many in the agricultural sector questioned the USDA reports' methods and accuracy and raised doubts about objectivity.
"Some in the agricultural community apparently even believe that the USDA manipulates crop forecasts to fulfill some mystical objectives that are contrary to the best interests of farmers," said Irwin.
Irwin and Good examined the USDA reporting system's methodology and results from 1970 through 2002 for corn and soybean crops.
"A review of the USDA's forecasting procedures and methodology confirms the objectivity and consistency of the forecasting process over time," said Irwin.
However, he added that there were errors. There are also some areas where improvements could be made.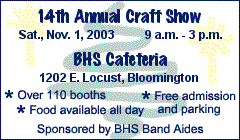 [to top of second column in this article]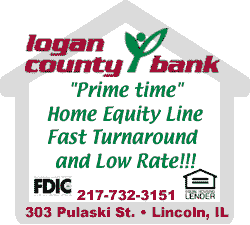 "USDA production forecast errors are largest in August over the period studied and smaller in subsequent forecasts," he said. "There appears to be no trend in the size or direction of forecast errors over time."
Irwin said that, on average, USDA corn production forecasts are more accurate than private sector forecasts over 1970-2002, with the exception of August forecasts since the mid-1980s.
"In contrast, private sector soybean production forecasts generally are more accurate than USDA forecasts in August and September," he said. "USDA corn production forecasts have the largest impact on corn futures prices in August, and recent price reactions have been somewhat larger than historical reactions. For soybeans, the largest reactions in futures prices occur in August and September, but recent price reactions have been large in October."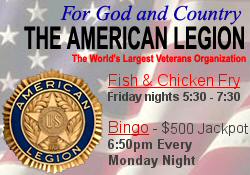 Overall, the study suggests the USDA is performing reasonably well.
"There is nonetheless room for improvement," said Irwin. "In particular, the USDA may want to consider expanding the scope of the subjective yield surveys to incorporate a winder range of market and industry participants."
[University of Illinois news release]