Illinois vs. Missouri
Last year, in his first career start, quarterback Brad Smith absolutely killed the Illini, rushing for over 150 yards and leading Mizzou to victory. In 2002, Smith used the element of surprise, but this time around, coach Ron Turner and crew claim they are ready for the athletic wonder. Five things have to happen if Illinois hopes to start fast and win in St. Louis against the Tigers:
Illinois must win the time of possession battle. Last year, Illinois started with an early three and out and found themselves battling from behind all game long. Illinois has a great quarterback in senior Jon Beutjer but must establish the running game early and often -- something they couldn't do in 2002. Look for redshirt freshman E.B. Halsey to come up big against the Tigers.
Illinois must contain Smith and force him to pass the ball. Last year, Illinois looked like they had never seen the option attack before, and Smith killed them consistently, not with his arm but with his legs. This time, Winston Taylor, Matt Sinclair and fellow linebackers must force Smith to throw the ball.
Illinois must win the turnover battle. A very controversial fumble call went against Illinois last year and resulted in a Missouri touchdown. This year, Illinois must hold onto the ball AND force Missouri into coughing it up.
Ron Turner cannot out-think himself. I really believe this, and many Illini faithful agree: Ron Turner is one of the best coaches in the Big Ten and maybe the country! But this is only true when he sticks with what he has mastered -- the West Coast offense. Too often in the Turner era, it has appeared Illinois tried to get "too cute" and ended up creating major problems for their defense. Memo to coach Turner: Ride the horses we know can get it done -- Beutjer, Halsey and (kicker) John Gockman!
The crowd. Many said last year was a 50-50 split. I've got one thing to say about that -- hogwash! Mizzou's crowd was great, and the Illini faithful were sitting on their hands all day. Bottom line? Illinois' 12th man needs to show up.
Prediction: Even though most observers are picking the Tigers, my Illini Kool-Aid is tasting good tonight as I write this article, and I envision a day Brad Smith would just as soon forget. Illinois wins 35-24 and gains the much-needed momentum heading into the battle for Illinois against Illinois State next Saturday in Champaign.
[to top of second column in this article]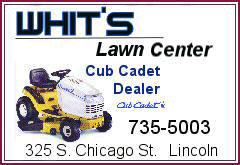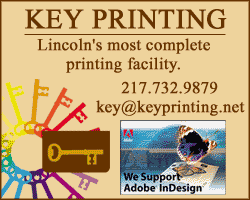 2003 season prediction
The way it breaks down, Illinois' season can be seen in divisions of four games:
The "you better win" games:
--vs. Illinois State (Lose to the Redbirds and calls for Lou Tepper begin.)
--vs. Michigan State (Bobby Williams left things a mess -- should win at home.)
--at Indiana (Ouch! The Hoosiers are bad! Can Bobby Knight coach football?)
--vs. Northwestern (Legal troubles continue to mount -- along with the losses.)
The "you've got a great chance to win" games:
--vs. Missouri (Illinois thinks they can stop the Brad Smith train.)
--vs. California (Illinois has won the last couple against the Bears -- should continue against the solid team from Berkeley.)
--vs. Wisconsin (Illinois has won two in a row against the best coach in the conference, and the 5 p.m. and national TV ensures a great atmosphere!)
--vs. Minnesota (The Gophers weren't near as good as they looked against Illinois in the Dome last year --should see a homecoming victory.)
The "good luck -- hope you are feeling blessed" games:
-- at UCLA (This is the year to get the Bruins -- too bad this game is not in Champaign.)
--at Purdue (Tiller and crew will not lose three in a row -- especially when the game is in Indiana.)
--at Michigan (While we'd love a repeat of '93 and '99, Michigan looks real good and I doubt they will lose at home.)
--at Iowa (Will not be as good as last year's conference winner, but Illinois will have to do everything right to win in Iowa City.)
Aug. 30 vs. Missouri (in St. Louis)
W -- Illinois 24, MU 24

Sept. 6 vs. Illinois State
W -- Illinois 56, ISU 10

Sept. 13 at UCLA
L -- Illinois 28, UCLA 31

Sept. 20 vs. California
W -- Illinois 31, California 21

Sept. 27 vs. Wisconsin
W -- Illinois 34, Wisconsin 27

Oct. 4 at Purdue
L -- Illinois 33, Purdue 38

Oct. 11 vs. Michigan State
W -- Illinois 28, MSU 13

Oct. 18 at Michigan
L -- Illinois 17, Michigan 31

Oct. 25 vs. Minnesota
W -- Illinois 24, Minnesota 21

Nov. 2 at Iowa
L -- Illinois 24, Iowa 35

Nov. 9 at Indiana
W -- Illinois 38, Indiana 21

Nov. 23 vs. Northwestern
W -- Illinois 42, NU 24
So, what is the bottom line? I'm saying 8-4 and an Alamo Bowl victory. But, if Illinois can't beat Missouri, everything changes -- 6-6 or 5-7 become very possible. However, knock off the Tigers and go to Los Angeles and beat the rebuilding Bruins -- a 2001 repeat begins to look possible again.
Anyway, I can't wait to get the season started. Are you ready for some football? I know I am!