Pay less now or
pay double later

Send a link to a friend
Tax amnesty runs Oct. 1 - Nov. 17
[SEPT. 30, 2003] SPRINGFIELD -- On Monday the Illinois Department of Revenue unveiled its Illinois Tax Amnesty Program, which will allow individuals and businesses across the state to pay back taxes without any penalties or interest. The department expects to raise millions of dollars to help balance the state budget.
"We are expecting great participation across the board from both individuals and businesses," said Brian Hamer, director, Illinois Department of Revenue. "Amnesty offers people the chance to clear the slate on outstanding debts to the state. It's the right thing to do."
Illinois is offering a tax amnesty program for the first time since 1984. For six weeks, from Oct. 1 through Nov. 17, the amnesty will let taxpayers pay overdue taxes to the state without penalties or interest. However, beginning Nov. 18, penalties and interest will double on all unpaid taxes.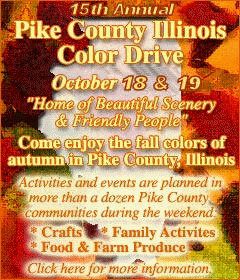 The amnesty program's goal is to bring people into compliance and to collect an additional $40 million in state revenue. "In this time of budgetary need, amnesty will raise much-needed state revenues," Hamer explained. "All funds collected will be directed to the Common School Fund and the General Revenue Fund."
Advanced technology and government coordination have allowed the Department of Revenue to identify more of those owing liabilities then ever before. To that end, more than 175,000 amnesty letters have been mailed to eligible individuals and businesses, but there are others not yet reached by the notices.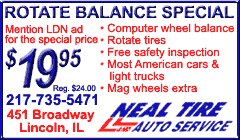 The amnesty program applies to all outstanding liabilities owed during tax periods after July 1, 1983, and before June 30, 2002. Participation is easy, and no application is required. All outstanding liabilities must be paid in full and can be paid through electronic funds withdrawal, cash, check or money order.
All qualified applicants must not be party to a criminal investigation nor have civil or criminal litigation pending for any tax collected by the Illinois Department of Revenue. The Illinois Tax Amnesty Program does not cover liabilities of any balance due outside the July 1, 1983 - June 30, 2002 period, lien filing and lien release fees, bad check penalties or any accepted offer in compromise.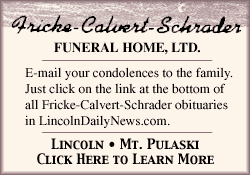 This program runs only from Oct. 1 to Nov. 17. Avoid double penalty and interest charges by taking advantage of this rare opportunity. More information on the Illinois Tax Amnesty Program is available by calling 1 (800) 732-8866 and at http://www.revenue.state.il.us/Amnesty/.
"It's the responsibility of every Illinois resident and business to pay the state taxes that they owe. When everyone pays, we all benefit," Hamer noted.
[Illinois Department of Revenue news release]