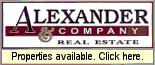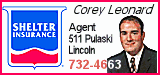 Church Directory

---
---
---
---
---
---
Contact us
---
LDN is best viewed with IE 6 or Firefox 1.2.
---
LDN awards
Local:
Dec. 16, 2001
Local Emergency Planning Committee
Jan. 25, 2001
Logan County Healthy Communities Partnership
State:
Oct. 1, 2001
Illinois Public Health Association
posted daily OVER THE NOON HOUR (CDT)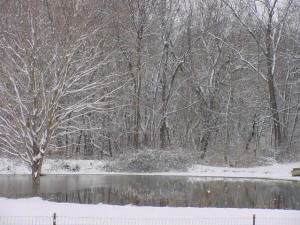 Ah, peaceful. This snow shrouded timber reflecting in a partially frozen pond north of Lincoln was one of the many soul soothing scenes throughout the Logan County countryside this morning.

[picture by Jan Youngquist] click on picture for larger image

The LDN poll on a Super Wal-Mart will be available in a few days. In the meantime, we encourage you to discuss your opinions via Letters to the editor. Bear in mind to address the issues. Disagree with opinions as you might; however, refrain from negative comments about any person.
Law & Courts Week of Nov. 28, 2005
Community
Out & About
Submit a classified ad online [Lowest cost for advertising in the county!]
The Sports Page


Santa arrives in North Pole-like weather
'Christmas in Motion Pictures' parade winners

A timely reminder: State-mandated accessible parking violation fines go up Jan. 1

Lincoln church celebrates 60 years of ministry in the community

Lights dimmed in Capitol on World AIDS Day

Letter: Downtown decline is our doing

Chester 4-H

This weekend:

'To Kill a Mockingbird'

Breakfast With Santa

Christmas in the Chapel

Postville Courthouse Christmas open house

Christmas candlelight services at St. John the Baptist Chapel, Elkhart Hill

Reading comprehension