Parents who do not tie allowances to work sometimes select a dollar amount tied to the child's age or grade. For example, a 9-year-old or a ninth-grader may receive $9 per week.

"This really simplifies things," reports Vickie Clark, an extension agent in Blountville, Tenn. "We tried different amounts, but we kept forgetting who was getting what."

Clark's family did not start allowances until after second grade; before that her children didn't understand the concept of a regular "payday."

Although most parents we heard from recommended weekly payments for young children, Kim Pond, in Worcester, Mass., uses a monthly allowance for her teenage son. "Monthly works better because $5 or $6 a week doesn't mean much and kids may spend that amount on smaller purchases," she says. With a monthly allowance that increased to $30 when he started high school, her son can buy a CD, go out with friends or save for a couple of months for a more expensive game. Robin Kuleck of Smethport, Pa., suggests payment every two weeks for middle-schoolers so that kids learn to delay gratification.

Kuleck also had another recommendation. As high school students, her children opened checking accounts and received ATM cards, but they were required to balance their checking accounts before the next allowance was paid.

Kids -- especially teenagers -- who have expensive taste in clothing and entertainment can be taught to budget and make choices with an allowance amount that is based on what parents can afford or believe is reasonable. Brenda Janke, in Merrill, Wis., introduced her daughter to a monthly clothing allowance at age 11. Like most parents who reported this system, Janke still pays for shoes and coats. "I think this has helped her learn to make better decisions -- and that's essential for today's youth!" Janke says. "She has learned to save some money for back-to-school shopping, waits for sales, decides maybe she doesn't need a certain item -- and finds personal freedom and responsibility in being able to select and purchase her own clothing."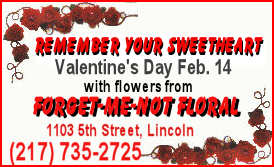 As a variation on this, parents can establish a clothes budget based on what Barbara O'Neill of Newton, N.J., calls "generic" brands. Kids who want premium-priced clothes or shoes pay the difference. "Then children can decide for themselves whether the name brand is worth the difference," O'Neill says. A child who wants lots of clothes or expensive clothes would then be limited in what was spent on entertainment or other purchases, which Jeannine Richlin of Dushore, Pa., calls a realistic situation: "Welcome to the real world!"
When children ask for allowances to be increased, parents should ask for a list of the expenses that are prompting the request, suggests Evelyn DeLoatch, Burlington, N.C. "This will allow both parents and child to discuss the difference between need and want."
[Republished with permission from Parenting Press News for Parents, copyright 2005. For a free subscription, see www.ParentingPress.com/signup.html.]