Lincoln Daily News publishes letters to the editor as they are received.
The letters are not edited in content and do not necessarily reflect
the views of Lincoln Daily News.
Lincoln Daily News requests that writers responding to controversial issues address the issue and refrain from personal attacks. Thank you!
.
You may also send your letters by e-mail to: ldneditor@lincolndailynews.com
or by U.S. postal mail to:
Letters to the Editor
Lincoln Daily News
601 Keokuk St.
Lincoln, IL 62656
Letters must include the writer's name, telephone number, and postal address or e-mail address (we will not publish address or phone number information). Lincoln Daily News reserves the right to edit letters to reduce their size or to correct obvious errors. Lincoln Daily News reserves the right to reject any letter for any reason. Lincoln Daily News will publish as many acceptable letters as space allows.
To the editor:

What started out as a conversation among a dozen or so Knights of Columbus Hall patrons is turning into a major fund-raising attempt to help the striking employees at MII Fixtures.

The employees, members of Local 644, struck 11 weeks ago when MII ownership tendered a new contract offer that allowed the company to replace all tenured employees in as little as two years. The 96 employees on strike are not eligible for unemployment compensation, and with the company not willing to come to the bargaining table, the picture looks bleak for a settlement.

It is in this light that a group of Lincolnites has decided to mount a monthlong undertaking to help raise funds for Local 644 union members.

The multitiered fund-raiser, beginning this week, will end with an all-day affair Feb. 26 at the Knights of Columbus Hall. Organizers plan a pancake, sausage and biscuit breakfast in the morning, as well as an evening of music with the band Country Thunder supplying the entertainment. Donations at the door will be accepted for the music portion of the day's events.

[to top of second column in this letter]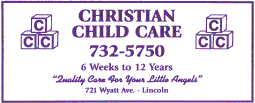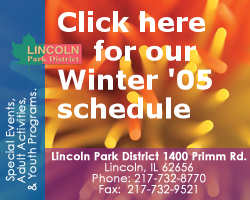 Activities during the afternoon include a euchre tournament starting at 1 p.m.
The organizers, who have no affiliation with Local 644, also have other fund-raisers planned leading up to the events on Feb. 26.
Tickets at $50 each for special benefactors will be sold throughout the county, as well as $5 tickets for a 50-50 drawing and tickets at $5 each for the breakfast.
Some of the locations selling tickets are Dick Logan's Kerr McGee, the Knights of Columbus Hall, Mitchell-Newhouse Lumber Co. and Logan County Rental Center.
Individuals or organizations interested in selling tickets can call Glenn Shanle at 732 3207.
[News release]
(posted Jan. 24, 2005)