Illinois Rx Buying Club enrollment fee lowered

Send a link to a friend
[FEB. 3, 2005] SPRINGFIELD -- In his State of the State Address today (Thursday), Gov. Rod Blagojevich announced a plan to make the Illinois Rx Buying Club more affordable for seniors and the disabled.
"In its first year, the Illinois Rx Buying Club was a great deal," Gov. Blagojevich said. "More than 62,000 seniors filled over 300,000 prescriptions and received an average savings of 23 percent on their prescription drug purchases. Now we're making it an even better deal. Beginning Tuesday, Feb. 15, the annual fee for the Illinois Rx Buying Club will be reduced from $25 to $10. We don't want people choosing between purchasing the medications they need to survive and paying their electric bill or putting food on the table for their families."

For its one-year anniversary, the Illinois Rx Buying Club will also offer a special sign-up incentive for members who re-enroll. Members who re-enroll will receive a free one-year membership if they successfully refer a friend to the program. Current members will receive this special offer in the mail later in February.

[to top of second column in this article]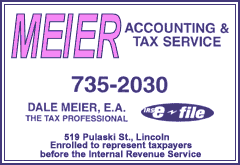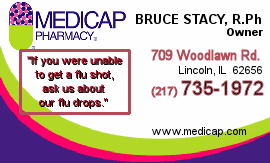 The Illinois Rx Buying Club provides discounts on all prescription drugs approved by the FDA and is available through participating pharmacies and a mail-order option. The program is not income-based and is open to all Illinois residents who are 65 or older and to the disabled. Members pay an annual administrative fee and in return receive a discount card they can use when purchasing any prescription medication at more than 50,000 participating pharmacies across the United States.
In addition to the reduced fee, Blagojevich will also publicize a marketing and outreach campaign to expand membership. The campaign will include direct mail, radio advertising and special incentives.
For more information about the Illinois Rx Buying Club or to obtain an application, call (800) 252-8966 or visit www.illinoisrxbuyingclub.com.
[News release from the governor's office]