U of I scientists apply nanotechnology
to problems in agriculture research

Send a link to a friend
[JAN. 31, 2005] URBANA -- Scientists in the College of Agricultural, Consumer and Environmental Sciences and the College of Engineering at the University of Illinois are collaborating in research that will allow them to use the latest applications in nanotechnology to find solutions for some of the most pressing problems facing Illinois agriculture, including disease management.
These new research partnerships and activities are supported by the Soybean Disease Biotechnology Center at the National Soybean Research Laboratory, the College of ACES and the Office of the Vice Chancellor of Research. Funding for the center is provided by a special grant from the U.S. Department of Agriculture.

To bring two groups of scientists together, the Soybean Disease Biotechnology Center and the Center for Nanoscale Science and Technology jointly sponsored seminars and workshops in November and December of 2004.

The seminars included information about nanotechnology applications that could be used for biological research. The workshops included hands-on training sessions in the "clean rooms" at the Micro and Nanotechnology Laboratory on the U of I campus.

"Providing interaction opportunities for these two key groups of researchers allowed them to brainstorm about how to use nanotechnology in biological research," said Steve Pueppke, associate dean for research in the College of ACES.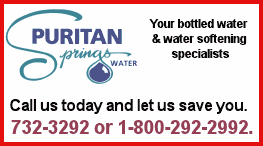 Nanotechnology is defined as the study and design of systems at the nanoscale, which is in the size range of one-billionth of a meter. Bionanotechnology is the application of nanoscale science for biological or living systems.
Pueppke notes that investigators in ACES and the COE will begin bionanotechnology research, including development of a nanoscale electromechanical system to study pathogen and plant interactions that lead to disease symptoms and a novel system to track grain from the field to the processor.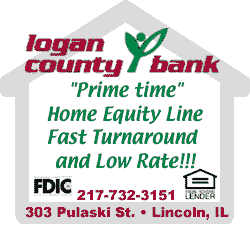 Other efforts will focus on a nanoscale process to extract and analyze genetic material from single or several cells, which would streamline currently available procedures, and a detection system for soybean cyst nematode, using nanoparticles and microfluidics.
"These research initiatives will allow U of I scientists leverage for nationally competitive bionanotechnology grants," said Ilesanmi Adesida, professor and director for the U of I's Center for Nanoscale Science and Technology.
In the last eight years, federal funding for nanoscale research has jumped from $116 million to $1 billion. The National Science Foundation indicates that over 60 percent of the funding for the National Nanotechnology Initiative supports academic research.
Further plans are under way for a spring 2005 bionanotechnology seminar series that will feature speakers from the U of I and other key institutions that are leading the way in bionanotechnology research.
[University of Illinois news release]