LCHS team claims regional speech championship

Send a link to a friend
[FEB. 7, 2005] Congratulations to the Lincoln Community High School Speech team on its championship at the Normal Community Regional on Saturday. The team scored 69 points and advanced 12 events as well as the performance in the round.
Coach Carrie Schreiber said, "We were very proud of the kids today; they have shown a lot of dedication this year, and now is where they are rewarded."

Leading the way for the speech team were regional champions Brian Welter in extemporaneous and radio speaking, Kathryn Muck in dramatic interpretation and dramatic duet acting with Brady Gerdts, Kassandra Pepperell in declamation, Brandon Davis in prose, and Ruth Ohmart in verse.

The performance in the round also advanced, finishing first. Members of the group are Ohmart, Rachel Hahn, Miranda Merriman, Rachel Kasa, Amy Schumacher, Sonya Twist, Brandon Rahn, Jill Patrick, Hannah Snyder, Tony Curcuru and Annie Sheley.

[to top of second column in this article]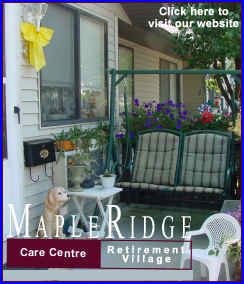 Individuals placing second were Lindsey Boerma in humorous interpretation and original comedy, Tom Swanson in oratory and special occasion, and Eric Knutilla and Brady Gerdts in humorous duet. Kassandra Pepperell finished fifth in impromptu.
Coach Ed Jodlowski said, "In order to advance to state there are no sure things, and this week's practices will be crucial. But we believe the kids are up to the challenge."
[LCHS news release]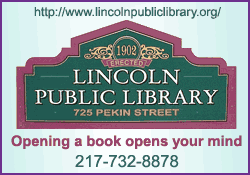 Life Sentence, No Parole

If we tried to invent the cruelest punishment for dogs, we probably couldn't come up with anything worse than "solitary confinement" on a chain or in a kennel.

Dogs are pack animals who crave the companionship of others. Scratches behind the ears, games of fetch, or even just walks around the block mean the world to them. Curling up at your feet while you watch TV is their idea of heaven.

Many dogs left to fend for themselves at the end of a chain fall prey to attacks by other animals or cruel people, and many others are injured or hanged or choke as a result of getting entangled or caught in their tether.

If you have a backyard dog, please, bring him or her inside. They don't want much--just you.

A public service announcement from Lincoln Daily News and helpinganimals.com