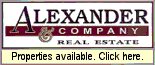 Church Directory
---
---
---
---
---
---
Contact us
---
LDN is best viewed with
IE 5.5 or 6.
---
LDN awards
Local:
Dec. 16, 2001
Local Emergency Planning Committee
Jan. 25, 2001
Logan County Healthy Communities Partnership
State:
Oct. 1, 2001
Illinois Public Health Association
posted daily OVER THE NOON HOUR (CST)
The Lincoln Railers came away with their first win at the Meijer Glenwood Winter Classic last night over Glenwood by a score of 35-24.
[picture by Bob Frank] Click on the picture for a larger image.


s
Submit a classified ad online [Lowest cost for advertising in the county!]






Warmer national, global temperatures for December

Gov. Blagojevich honors Rev. Martin Luther King Jr.'s legacy by unveiling plans to expand opportunities for minority-owned businesses

Contraceptives now covered by private insurance in Illinois

As we remember Dr. King

State program assists senior citizens and the disabled with prescription costs

LCHS speech team twice as good

New Holland-Middletown honor rolls

Mutterings: Illini dispose of rude 'Cats; Alexander shoots holes in Bulldog zone
By Jeff Mayfield

Grigsby forces fumble at Shrine Game; East wins 45-27

Illinois Nature Preserves Commission approves nature preserve, land and water reserve designations