You hear a lot about the offensive prowess of Illinois' three guards. You hear how they can break you down off the dribble. You hear about their excellent perimeter shooting. You see their outstanding shooting percentages consistently through the season. What you don't hear nearly enough of is how they can totally dismantle another team's offensive game plan.

In Sunday's 54-43 championship win over the Wisconsin Badgers, which by the way is a pretty decent offensive team, the Illini held them to a minuscule 25.9 percent shooting and limited them to only 14 field goals! Talk about being focused and locking down on an opponent. In case you're interested, Illinois held its three foes Northwestern, Minnesota and Wisconsin to 32.5 percent shooting for the entire weekend. Randy Kirk was right when he assured me that defense wins championships!

Greg and I laughed as local and national basketball analysts expressed many concerns about the Illini this weekend. This was AFTER Illinois had just won another trophy. Are you kidding me? I have to agree with Greg on this one. IF Illinois holds ALL their NCAA opponents to 43 points, I think there's a pretty good chance they'll cut down the nets in St. Louis. And for all of you that were concerned about Illinois' turnovers and free-throw shooting, I've got a phrase for you as well -- only six turnovers and 9-for-12, 75 percent shooting at the charity stripe. Any other questions? Well, how 'bout this one…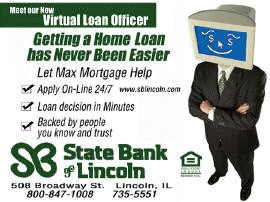 How 'bout the play of Luther Head and Roger Powell Jr.? When Wisconsin finally got some separation from Illinois' blanket coverage and cut the Illini lead to five, Luther simply transformed himself into Michael Jordan. He set his man up at the top of the key, crossed over, went around him, and put up and in the prettiest little scoop shot that you've ever seen. I love the way he is penetrating to the rack. Defenders now must give him a step, and then he dots their "i" by nailing a 3-ball! The early post-game reviews were clamoring for Head to receive the tournament MVP award, and no one would've complained about the selection. However, Greg and I had perhaps two better choices.
Roger Powell Jr. simply put up 15 points and 11 rebounds and was absolutely ubiquitous. And not only that, he was everywhere! The whole weekend, every time I looked up, Roger and the bigs were relentlessly pounding the glass, going after the ball as if it was their next meal. He hit a big 3 early in the game that served notice to those pesky Badgers. Also, how 'bout that HUGE free throw he hit with Illinois clinging to a five-point lead? That ball hung on the rim for an eternity and basically tried to do everything but go in. On press row I heard a guy that sounded a lot like me risk getting evicted by muttering, "Crawl…crawl…crawl…," and I'd like to think that that helped the shot roll in. I think there may have been other powers at work. Regardless, Roger Powell Jr. could have been named the tournament's most outstanding player with no argument from us.
However, there was a guy that we thought was most deserving of the honor. This player, at least in my view, has been vastly underrated throughout the last two years. In fact, his emergence this season along with Powell's play and coupled with Illinois' 3-headed guard monster gives them a great chance to do well in the NCAA Tournament. The guy I'm thinking of has added some new moves to his repertoire. Hitting the baseline shots and adding a post move or two has really developed his game. And his penchant for nailing free throws has made him a more complete post man. But, his quick, active feet and his ability to recoil and hop up on the boards has been just what the Illini doctor ordered. He rebounded this weekend like he has done much of the season, like a man-child. I don't know much about basketball except to say that my face seems to break out into what I think is a smile every time he goes up against those defensive linemen and linebackers in the paint and snatches another carom -- especially on the offensive end. It is a thing of beauty. Since he is too often overlooked, Greg and I did not give him too much of a chance to capture the award. Then again, we were not allowed to cast a ballot. Something about them never hearing of the LDN or CITV-5. Hard to imagine, isn't it? However, it is not hard to imagine that the guy I'm referring to in this paragraph is the unsung hero of this year's Illini, James Augustine.
Oh, and the Illini put three players in double figures, which is utterly amazing when you consider that they scored only 54 points. But such is the nature of this year's team. They continue to find ways to be successful and to win. And if you've ever been around a situation as emotional as what they went through this weekend and to see how focused and locked down they were, you'd probably be amazed. I know we were -- but we were locked down as well!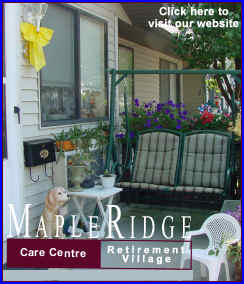 Speaking of locked down, the Railers continue…
…to show that they can win in a lot of different ways too. They set the stage for the Illini by shutting down the Normal Ironmen 34-28 Friday and held Normal to 11 first-half points! This time it was Gossett and Schick. Other times it's Pickering and Harmsen. Sometimes it's Farmer and Courtwright. It could even be Carey and a host of others with the cast of characters at Lincoln coach Neil Alexander's disposal. With the ball press and a very active matchup zone, the Railers are shutting down opponents. The offense wasn't too bad either, as the Railers connected for 58 percent shooting in the second half.
Lincoln upped its record to 30-4. In doing so, they win 30 games for only the fifth time in school history. The incredible championship is Lincoln's 11th sectional title in its storied history. Even at the Big Ten tourney and stopping for gas on the way home, people from all over the state were marveling at the Railers' accomplishments. They will play the Washington Panthers, who come into the game 21-8. The word on them is that they are big and that they rebound well.
Lincoln now realizes its preseason dream of playing at Redbird Arena on the campus of ISU. I remember a few years ago going into battle there myself one night. I don't know how many people thought we would win, but we did. I don't know how many people think we can win there on Tuesday night at 7:30. I know one guy who does. But the only ones who really matter are the Railers who will be taking the court. May the force be with them.
Crowd platitudes. As many of you know, I've all but eliminated talking about good crowds and bad crowds. In Lincoln, we have been spoiled by our basketball teams for decades. However, most knowledgeable fans would have to admit that our crowds have not been all that "special" the last few years. But they sure have been during this incredible run. I want to give them a huge tip of the LDN cap for the extra energy they have brought to this team the last few weeks and hope they will do it tomorrow (Tuesday) night at ISU. GO, RAILERS!
NCAA Tournament thoughts
I have given little thought to the pairings or the seedings up to this point. Please catch Greg and me on this week's "FANdamonium" (CITV-5) as we break down the brackets. My only desire is to see the Illini run through Indy, Chi-town and St. Louis and host a big parade sometime on April 5 or 6. OK, I've gotten ahead of myself. Right now we're only worried about Farleigh Dickinson!
I did see where the ISU Lady Redbirds shocked the MVC and won the tourney that they hosted. That punched their ticket to a No. 15 seed and a match with Baylor out in Seattle, Wash. What a great story that is after the frustrating season they endured. Hopefully they'll continue to shock the basketball world, but even if they don't, they earned a free trip to the Emerald City!
Emotional City
As most of you know by now, Illinois coach Bruce Weber's mother succumbed to a heart condition and passed away while attending the Big Ten tourney this weekend. Some sources are saying that one of the last things she said, if not the last thing, was something like this: I put my tickets to the Illini game in my purse in case those people at the hospital let me go back to the game! I thought that was a really special comment, and I'm betting she had even better seats from where she viewed her son's championship title. As the Webers deal with visitations and a funeral for Mrs. Dawn Weber, the LDN sends along our deepest sympathies and our prayers to the coach and his entire family!
The emotions of this weekend have worn me out. I know I should write about a lot more stuff, and if time permits I may do a Part 2 later. But for now, I'll just sign off by saluting the Railers and the Illini on two more fantastic titles and wish them both the best in the games to come. Have a great week, everybody!