Helping children develop memory skills

Send a link to a friend
[MARCH 11, 2005] Q: Once, I had a child with a razor-sharp memory. I could never make empty promises. He would always remember and remind me at every turn. Suddenly he's in fourth grade and can't seem to remember anything -- particularly when it comes to his school work! Is there anything I can do?
A: This probably sounds familiar to many parents. The good news is that remembering is simply a skill. Like any other skill, it takes practice to become proficient. And practice at home is one of the best ways to help students develop the skill of remembering. You can make it fun and it can result in better grades too!

Here are some ways to help your son memorize facts:

Make lots of copies. Write a fact on each one and place the footprints throughout the house. Move them each day. Although 5 x 7 = 35 may have been in the hall yesterday, today it might show up in the kitchen.

Write the facts on self-stick notes.

Place the notes in the refrigerator, inside the cookie jar, in lunch boxes and anyplace else you can think of.

Encourage your son to use a tape recorder

to "dictate" notes to himself as he studies. Simply putting the ideas into his own words in order to "tell" them to the recorder can help him remember. He can also review by listening to the recording.

Let your son be the teacher. Sometimes, the best way for him to remember something is by teaching it to you. As your child is studying for a test, let him make up his own test and ask you the questions. You'll both learn something! This idea works on nearly any subject. Something happens as you explain a subject to someone else. The "teacher" understands it better too. Try it!

Have him learn actively. It's much easier for kids to remember things if their whole body is engaged in the learning process. So don't just have your son sit quietly while he's trying to memorize the elements for chemistry. Say them out loud. Walk around. Write them on a big piece of paper.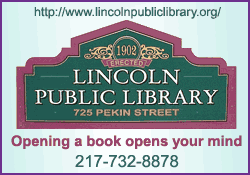 Use mnemonics.

A mnemonic (nih-MAH-nick) is a short (and usually silly) verbal device that can help your child remember facts. You probably already know some mnemonics -- for instance, "In 1492 Columbus sailed the ocean blue" and the calendar rhyme that begins, "Thirty days hath September, April, June and November." Another mnemonic involves creating words with the first letter of the things you have to remember. To remember the Great Lakes, use "HOMES": H = Huron, O = Ontario, M = Michigan, E = Erie, S = Superior. Help your son make up his own mnemonics.
The memory skills you help him learn now will make it easier for him to remember things throughout his school career… and throughout life.
* * *
For more information about helping children learn or to submit your own question to The Learning Advisor, go to http://advisor.parent-institute.com. All questions will receive a prompt answer by e-mail.
© Copyright 2005, The Parent Institute.
"Ask the Learning Advisor -- Ideas for Raising Successful Children" is a free syndicated column available through The Parent Institute.