Illinois exhibitors at ag trade show
in Mexico

Send a link to a friend
Representatives from agribusinesses and the state Department of Agriculture participating in APEA Expo
[MARCH 17, 2005] SPRINGFIELD -- Gov. Rod Blagojevich said Monday that the Illinois Department of Agriculture would take a dozen companies to Mexico on a trade mission intended to strengthen the state's ties with one of its leading agricultural customers. The department rented a pavilion at an international trade show March 17-19 in central Mexico.
This allows Illinois companies to display and pitch their products to more than 7,500 potential buyers. The APEA Expo in Leon, Guanajuato, is the largest exhibition of technology, equipment, supplies and services for the livestock industry in Latin America.
"Illinois agriculture depends upon export sales for a sizable percentage of its income, and Mexico is among our most loyal trading partners," Gov. Blagojevich said. "We look forward to renewing our friendship during the APEA Expo and exploring new avenues of agricultural trade."
Illinois is the fourth-highest agricultural exporter in the United States. Its $3.4 billion in export sales in fiscal 2003 accounted for nearly 40 percent of its income from crop and livestock production. Mexico is the state's second-largest agricultural export market, behind Canada. In 2004, the country bought $236 million worth of Illinois agricultural products.
"The last APEA Expo generated $11 million in sales for our exhibitors," Agriculture Director Chuck Hartke said. "While this figure is quite impressive, the contacts that were made during the show will have a far greater value over time because foreign companies --- like American companies --- prefer to do business with vendors they know and trust. Our challenge now is to build upon those relationships and turn those initial sales into repeat business."
[to top of second column in this article]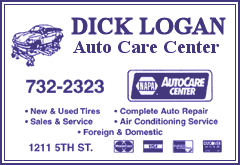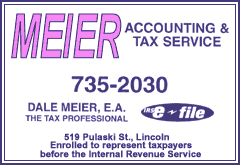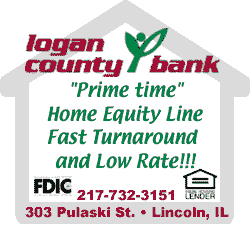 Two exhibitors in the Illinois pavilion will offer seminars during the show. U.S. Livestock Genetics Export Inc. will give four presentations on different aspects of swine production, and the Chicago Board of Trade will provide forecasts on the direction of world grain markets and the Mexican peso.
The American Feed Industry Association and the National Livestock Association of Mexico sponsor the show.
Illinois companies scheduled to participate:
4B Elevator Components Ltd., East Peoria
ADM Bio Productes, Decatur
BFI Innovations, Wheeling
Bunge North America, Danville
Chicago Board of Trade, Chicago
Dickey-john Corporation, Auburn
GSI Group Inc., Assumption
Garvey Processing Inc., St. Charles
Milk Specialties Co., Dundee
Pet-Ag Inc., Hampshire
Seedburo Equipment Co., Chicago
Trouw Nutrition USA, Highland
U.S. Livestock Genetics Export Inc., Springfield
[News release from the governor's office]