Amazing Railers punch ticket to state!
By Jeff Mayfield

Send a link to a friend
[MARCH 17, 2005] This season's edition of the Railer basketball team is a prime example of why I never became a betting man. Going into the year I thought this team might win 20 games, but I thought 17 or 18 wins was much more plausible. Then after they made their first run through the CS8 teams, I began to think that this team had as good a chance as any to claim the crown. My only concern then was that they were to finish the season with too many games on the road.
Then there was the beautiful seeding process and the IHSA's new way to fix something that wasn't broke. Lincoln would be forced to play Mount Zion in Decatur, or more or less on their front porch. I should never have given it even a moment of consternation. Coach Neil Alexander and his Railers have proven themselves over and over again. I should've known that this team wouldn't be happy unless they were finishing the season living it up in the Pere Marquette!

So why was I worried about the bigger, stronger Washington Panthers? Perhaps it was because they were bigger and stronger. Little did I know that Lincoln would hold them to one offensive rebound. Can you believe that? As a semipro writer I'm bound to tell you the truth. I was also told that they had one of the best freshmen in the state. They were wrong. He may be one of the best freshmen in the country and certainly one of the best I have ever seen. The long 3-point rainbows he was sinking were good from the moment they left his hand. I've shot millions of shots just like that kidů in my dreams! The name Matt Roth is one you'll probably hear a lot of over the next decade or so. Subtract his dazzling 25-point performance and this isn't even a game.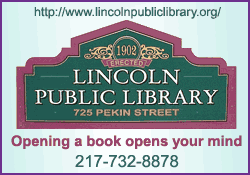 Not to be outdone, Lincoln's own underclassmen served notice that they have a game too. Sophomore Matt Schick (I'm currently toying with the idea of nicknaming [son] Payne, Matt) hit arguably five of the biggest points in Railer history. He did so without a conscience and looked like he wanted the ball every time down the court. Sophomore Brandon Farmer picked up Lincoln's intensity in the final few minutes after it disappeared in the second half.
And I shouldn't have been worried about Lincoln's 26 percent shooting in the second half after a blistering 65 percent in the opening stanza. Once again these kids told the old man to sit down. That's because Schick tallied 14 points and Farmer seven. Seniors David Pickering, who had a sensational first half, and John Harmsen contributed 10 points and eight points. And rugged Chris Gossett added six points to the cause. They are a true epitome team, and even 25 points by Washington's Roth was not enough to eliminate the Railers.
Some day, I'll stop worrying.
[to top of second column in this article]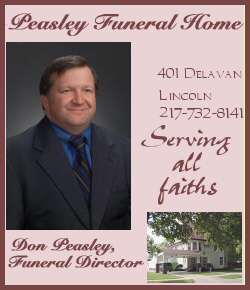 Splitting the Rails
Harmsen's two 3s make him Lincoln's all-time leader, with 110 on the season!
Lincoln's eight 3s shatter the all-time state record for 3s in a season, with 279. The Railers broke Chicago Brother Rice's mark of 263 set during the 1995-96 campaign.
Lincoln is set to play Rockford Jefferson in the late 8:15 game at the Peoria Civic Center on Friday night.
Lincoln beat Jefferson earlier this season at the Bloomington Holiday Classic.
An announced crowd of 4,184 witnessed the incredible and historic action.
This is Lincoln's first trip to state since the Gregg Alexander, Brian Cook-led team took them there in 1999.
Tickets
LCHS students could purchase student section tickets from 4 to 5 p.m. Wednesday, and a lottery for season ticket holders (with their tickets in hand) was from 6 to 6:30 p.m. The general public could get tickets, IF any remained after the lottery, from 7 p.m. on.
This information was gleaned from the LCHS offices.
Tickets might also be purchased from the Peoria Civic Center itself at (309) 680-3555. Ticket prices are $10, $8 and $6.
Friday game matchups and times
Carbondale vs. Chicago Crane, noon
Harvey Thorton vs. Downer's Grove South, 1:45 p.m.
Northbrook Glenbrook North vs. Chicago Brother Rice, 6:30 p.m.
Rockford Jefferson vs. Lincoln, 8:15 p.m.
Should Lincoln win, the Railers would play the winner of Glenbrook North and Chicago Brother Rice in the second game Saturday, at 12:45 p.m. (if I'm reading the brackets correctly).
CONGRATULATIONS to the Lincoln players, Coach Alexander and his staff, and good luck at state!
GO, RAILERS!!!