The Gators continue to remake team standards by breaking old team records. Brennan Elsas set team records for boys 8 and under in the 200 IM, 200 free, 100 free and 100 back. Sam Wood set team records in the 400 free and 200 free.
For girls 13 and 14, Gabrielle Ernst set team records in the 400 free, 200 fly, 200 free, 100 fly and 1,500 free.
Girls 10 and under
Alberta Danley — 200 IM,19th, B, 3:50.46; 50 free, 39.42; 200 free, 16th, B, 3:19.14; 50 back, 26th, B, 53.76; 100 breast, 26th, B, 2:11.63; 100 fly, 24th, B, 2:05.08; 100 free, eighth, B, 1:26.19; 50 fly, 27th, B, 53.82; 100 back, 25th, B, 1:56.83; 50 breast, 26th, B, 58.27
Sarah Fuller — 200 IM, eighth, C, 5:03.19; 50 free, 56.19; 200 free, 12th, C, 4:24.49; 50 back, 18th, C, 1:06.39; 100 breast, seventh, C, 2:29.63; 100 fly, eighth, C, 3:02.76; 100 free, 20th, C, 2:12.90; 50 fly, 24th, C, 1:17.39; 100 back, 20th, C, 2:45.48; 50 breast, 10th, C, 1:07.97
Boys 10 and under
Brennan Elsas — 200 IM, first, B, 3:20.01, team record for boys 8 and under; 50 free, fourth, A, 35.97; 200 free, first, B, 2:55.65, team record for boys 8 and under; 50 back, fourth, B, 46.14; 100 fly, second, B, 1:43.01; 100 free, fifth, A, 1:18.89, team record for boys 8 and under; 50 fly, third, B, 42.61; 100 back, third, B, 1:35.42, team record for boys 8 and under; 50 breast, fourth, B, 52.63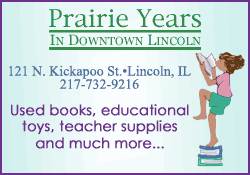 Sam Wood — 200 IM, third, B, 3:24.59; 50 free, third, A, 35.69; 400 free, second, C, 6:18.53, team record; 200 free, fourth, A, 2:51.70, team record; 50 back, sixth, B, 48.47; 100 breast, third, B, 1:52.13; 100 fly, third, A, 1:33.03; 100 free, third, A, 1:18.43; 50 fly, second, B, 41.42; 100 back, seventh, B, 1:43.18; 50 breast, third, B, 52.47
Girls 13 and 14
Gabrielle Ernst — 200 IM, 14th, B, 3:02.42; 50 free, eighth, A, 30.33; 400 free, third, B, 5:20.03, team record; 100 free, 16th, A, 1:08.72; 100 back, 20th, B, 1:29.31; 200 fly, eighth, B, 3:16.07, team record; 200 free, 18th, A, 2:30.77, team record; 100 fly, eighth, B, 1:24.40, team record; 100 breast, fourth, C, 1:47.05; 1,500 free, third, B, 21:16.33, team record
Senior girls
Stephanie Couch — 100 free, 23rd, B, 1:14.33; 100 back, 24th, B, 1:30.44; 200 free, 17th, B, 2:42.17; 100 fly, second, C, 1:30.55; 100 breast, seventh, C, 1:52.21; 1,500 free, eighth, B, 23.18.63
How many managers have the Cubs had in the last 20 years?
Has any professional sports franchise in any sport had this much turnover?
Good luck to Bruce Kimm!
The Cards may be in first place and have certainly had to deal with lots of adversity. But have you ever seen a first-place team tank as many games as this team has?
In the last week, three come to mind. The way they lost that last game to the Reds just stinks to high heaven!
The White Sox continue to be up and down. But are you surprised? With that pitching staff it may be impossible to contend with the Twinkies.
Speaking of pitching, I don't think I'll ever get used to the pitching philosophy of the modern era. You know… the starter goes six innings, the setup man goes two, and the closer pitches the ninth.
What if the starter is mowing them down? What if your closer is tired and run down? What if your setup man is baffling the heck out of your opponents?
Take Saturday's Cards-Dodgers game for instance. Williams pitched great until he felt some tightness. In comes Veres and he simply shuts the Dodgers down… 12 in a row, I think, but nobody but me was counting! Izzy has really been struggling of late, so maybe a couple of extra days added to the All-Star break could really help him? No. Tony brings him in and the Cardinals lose.
I know there are more important things in the world to worry about. I know that baseball is only a game. But I just don't understand why when you have a guy in a groove, totally baffling the other team…why on earth you would ever want to take him out of the game? Why not let him start the ninth? If he gets in trouble, then can't you go to your closer at that point? I just don't get it.
I know 162 games is a long season, but I also know when you let some slip away they can always come back to haunt. I just wish someone in Major League Baseball would acknowledge that!
Can you believe that Bud Selig and Major League Baseball are trying to block them from getting Cliff Floyd? If they really want to help Montreal, how 'bout getting some stiffs in the seats?
How is Albert Pujols not an All-Star?
How is Jim Edmunds not an All-Star?
What about Jim Thome?
Is every shortstop in the American League an All-Star?
If there is a minimum number of players taken from each team, why isn't there a maximum?
Where would the Cubs and Cardinals be in the standings if it weren't for the Brewers?
Why all the buzz about drug and steroid testing? Yes, I know we have First Amendment rights. But I also know that people that are clean have nothing to fear. Come on out to the LDN, and I promise you that I'll be first to be tested! Sometimes the things that we fight for are amazing.
You don't think the ball is juiced? How do you explain the 62 homers that were hit one day last week? I do think that it makes for a more entertaining game. But it is a little weird seeing guys like Placido Polanco, who has five round-trippers, hit balls out of the park. Anyway the great pitchers seem to get guys out anytime, anyplace, anywhere!
We have not received many summer sports reports. Thank you to the baseball, softball and swimming people who continue to submit reports. Any golf stories out there?
My son thinks that golf is just off-season training for hockey!
He doesn't know that my worm-burning performances are not the way the game is supposed to be played!
U.S. Women's Open was pretty entertaining. There is a big gap between the haves and the have-nots. I was hoping that Laura Diaz and Jill McGill would stay atop the leader board, but they folded under the pressure. Heck, I can fold even without the pressure! Juli Inkster had the tournament in hand while I was writing this. Let's put it like this… it was her major to lose. Not bad for a mother of two!
Wow! Is the Lincoln Elks golf course in beautiful playing condition or what? I think I would enjoy it even more if I knew how to play golf!
Tennis is not my strong suit (so I usually rely on former Lincoln great Joe Totten), but it looked to me like Lleyton Hewitt just dominated the field.
Speaking of domination. Are any women dominating their sport like Serena and Venus Williams are in tennis? I attended the U.S. Open a couple of years ago, and I remarked to Joe then that as athletic as these two ladies are that they might have a long run. Wish my stock leanings turned out as well!
Volleyball camps are in full swing. Can you believe that volleyball, soccer, college and pro football, and a host of other sports are just a few weeks away?
That's why sports are so wonderful (and so aggravating to my wife). There's never a letup. When one finishes another starts. Don't you just love it?
Finally, thanks to EVERYONE who protects our great country in the armed forces. Also, thanks to anyone who has ever served. I wanted to enlist but felt I could best serve my country in the Lord's army. To anyone who has shed blood, a special thanks to you. The loss of Ted Williams over the weekend reminded me of what a great ballplayer he was. He may have been an even better man. He flew as a wingman in both World War II and in Korea. My dad also served two stints in Korea as well and took a Purple Heart for the team as well. Hopefully with the events of the last year, we are no longer taking our freedoms lightly. Thanks again to everyone who helps protect our way of life!
Hopefully there are cooler days in our immediate future. With that in mind, have a super week, everybody, and always be a good sport!
[July 1 Mutterings: "Dog days already here"]