Food thermometer essential
Cooking a stuffed turkey is riskier than cooking one not stuffed. Harmful bacteria can survive in stuffing that has not reached the safe temperature of 165 F, possibly resulting in foodborne illness. Therefore, it is essential that you always use a food thermometer to check the temperature of the stuffing. For safety and uniform doneness, cook stuffing separately in a casserole.
Preparing stuffing safely
The ingredients for the stuffing can be prepared ahead of time. Keep wet and dry ingredients separated; chill. Mix wet and dry ingredients just before putting stuffing into a casserole or filling the turkey cavity. The stuffing should be moist, not dry, since heat destroys bacteria more rapidly in a moist environment.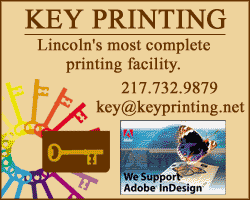 Cooking stuffing safely
The safest way to cook stuffing is in a casserole in a 325 degree oven. The internal temperature of the stuffing must reach 165. If you choose to stuff your turkey, make sure it is stuffed loosely. Cook the turkey immediately after stuffing. Use a food thermometer to check the temperature in the innermost part of the thigh and in the center of the stuffing. Even if the innermost part of the thigh has reached a safe internal temperature of 180, the center of the stuffing inside the turkey may not have reached 165 and can cause foodborne illness. Continue to cook the stuffed turkey until the stuffing has reached 165.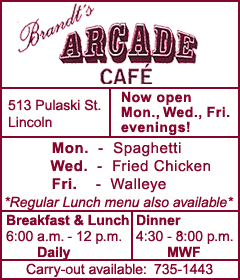 Standing time
For quality, you may choose to let the turkey stand for 20 minutes to let juices set. If your turkey is stuffed, the temperature of the stuffing will also continue to rise during this time. Remove all the stuffing from the turkey immediately after standing time.
Handling leftovers safely
Refrigerate stuffing in shallow containers. Use leftover stuffing within one to two days for best quality.
A word about buying stuffed turkeys
Buying stuffed turkeys without the USDA or state mark of inspection is not recommended. Turkeys purchased stuffed and frozen that have the USDA or state mark of inspection on the packaging are safe because they have been processed under controlled conditions. These turkeys should not be thawed before cooking. Follow package directions for handling.
For further information
Meat and poultry hot line:
1 (800) 535-4555, toll-free nationwide
1 (800) 256-7072, TTY
USDA Food Safety and Inspection Service site:
[USDA "Food Safety Facts"
provided by the Logan County Health Department]
Found dog
Rescuers seek dog owner
We are seeking help in finding the owner of a dog found on Monday, Sept. 16, wandering on Old 66 near the Burwell office building. The dog, an unaltered male poodle/terrier or schnauzer mix, was thin and wet, as if he had been out loose for a few days. He had no collar. He was very willing to go with the woman who stopped to rescue him from the highway. He is very friendly and seems to be house-trained. His mostly black fur had been clipped within the last month, so somebody had been caring for him in the recent past.
We have contacted local groomers, vets and animal control with no response so far. If no one claims him soon, we will find a new home for him. The owner can contact us at 735-1413, Monday-Friday, 8 a.m. to 4 p.m.
DOGS
Big to little, most of these dogs will make wonderful lifelong companions when you take them home and provide solid, steady training, grooming and general care. Get educated about what you choose. If you give them the time and care they need, you will be rewarded with much more than you gave them. They are entertaining, fun, comforting, and will lift you up for days on end.

Be prepared to take the necessary time when you bring home a puppy, kitten, dog, cat or any other pet, and you will be blessed.

[Logan County Animal Control is thankful for pet supplies donated by individuals and Wal-Mart.]

Warden Sheila Farmer and her assistant, Polly Farmer,
look forward to assisting you.


[A friendly-faced 2-year-old male mixed Lab is seeking his human soul mate.
He's not fixed, and he's good with other dogs.]


[A purebred Doberman with a sweet disposition, this handsome 1½-year-old male is good with children and other dogs. His ears are cropped; he is not fixed.]

[Yes, I have a purple tongue!
That's because I'm a black Labrador and chow chow mix. I'm male and just 1 year old. I'm not fixed, and I would make a great farm dog.]


[Glory is looking for a quiet home where she can get some TLC. She likes kids. An American bulldog, she is 7 years old and has not been fixed.]

Ten reasons to adopt a shelter dog

1. I'll bring out your playful side!

2. I'll lend an ear to your troubles.

3. I'll keep you fit and trim.

4. We'll look out for each other.

5. We'll sniff out fun together!

6. I'll keep you right on schedule.

7. I'll love you with all my heart.

8. We'll have a tail-waggin' good time!

9. We'll snuggle on a quiet evening.

10. We'll be best friends always.

---

CATS

[Logan County Animal Control is thankful for pet supplies donated by individuals and Wal-Mart.]

Warden Sheila Farmer and her assistant, Polly Farmer, look forward to assisting you.

In the cat section there are a number of wonderful cats to choose from
in a variety of colors and sizes.

Farm cats available for free!


[This lovely lady with green eyes is Bailey. She is 3 years old and has been spayed and declawed. She would love a new home full of love.]


[This soft-faced 1-year-old male kitty needs a cat lover's care. He has not been fixed but has been declawed.]

---

These animals and more are available to good homes from the Logan County Animal Control at 1515 N. Kickapoo, phone 735-3232.

Fees for animal adoption: dogs, $60/male, $65/female; cats, $35/male, $44/female. The fees include neutering and spaying.

Logan County Animal Control's hours of operation:

Sunday – closed

Monday – 8 a.m. - 5 p.m.

Tuesday – 8 a.m. - 5 p.m.

Wednesday – 8 a.m. - 5 p.m.

Thursday – 8 a.m. - 5 p.m.

Friday – 8 a.m. - 3 p.m.

Saturday – closed

Warden: Sheila Farmer
Assistant: Polly Farmer
In-house veterinarian: Dr. Lester Thomson