Watch who you hire or
accept as volunteers
7 percent of Santa Claus applicants are criminals
[NOV. 9, 2002] A recent study of approximately a thousand applicants applying for positions as "mall Santas" or "Santa's helpers" revealed some alarming statistics. Seven percent of the applicants had misdemeanor or felony convictions in the past seven years. Convictions included indecent exposure, harassment, assault, assault on a female, soliciting prostitution, battery and contributing to the delinquency of a minor.
A partial listing of convictions found on Santa Claus or Santa's helper applicants, including names and sentencing information of the applicants, can be found by clicking here: http://www.pre-employ.
com/homeweb/newsroom/newsroom/stats8.asp.
"It's a fact that criminals re-offend — roughly 53%," says Robert Mather, president and CEO of Pre-employ.com, Inc., a company that specializes in worldwide criminal background checks. "These people will be close to children for hours during the holiday season. This is one area where employers and parents should be vigilant."
Background
• Pre-employ.com receives between 2,000 and 3,000 requests each day for employment-based background checks.
• Hospitals, retail chains, staffing firms, and hotels and restaurants are the majority of employers requesting background checks on potential applicants.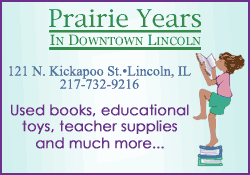 Based on the most recent Pre-employ.com study:
• 9.6 percent of all applicants have criminal records.
• 9.4 percent of applicants lie about their employment history.
• 1,162 applicants gave false Social Security numbers.
• Nearly 50 percent of convicted rapists re-offend within five years of being released from prison.
• Child molesters re-offend — 32 percent within 25 years.
• More than two-thirds of registered sex offenders committed crimes against children.
[Press release]
Abraham Lincoln Presidential Library ceremonial opening
[NOV. 9, 2002] The ceremonial opening of the Abraham Lincoln Presidential Library on Nov. 18 will certainly be a historic occasion, drawing visitors to Springfield from around the nation. To celebrate, the Illinois capital will literally transform itself into an authentic pioneer village on the weekend of Nov. 16 and 17, offering an abundance of events and entertainment which will allow visitors to immerse themselves in Lincoln's Illinois.
During the "Looking for Lincoln" weekend, Springfield's historic sites, attractions and neighborhoods will celebrate in Lincoln-era style. Downtown Springfield will transform into a period village, as hundreds of costumed volunteers and interpreters from Lincoln historic sites throughout Illinois fill the streets. Impersonating the settlers and villagers who lived in the area at the time of the 16th president, these actors and actresses will perform a variety of activities that were typical for Illinoisans in the late 1800s, from housework and hard-toiling labor to crafts, games and musical performances.
[Illinois Government News Network
press release]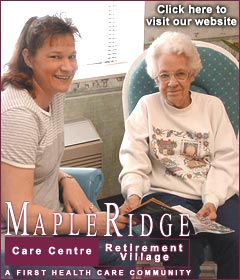 Ryan releases Illinois FIRST funds
to upgrade Brookfield Zoo
[NOV. 9, 2002] SPRINGFIELD — Gov. George Ryan released $1.5 million in Illinois FIRST funds Thursday to help pay for general renovations, improvements to visitor spaces and the upgrade of mechanical systems at the world-famous Brookfield Zoo in the Chicago suburb of Brookfield.
"One of the primary goals of Illinois FIRST has been to upgrade the quality of life for the people of our state," Ryan said. "This grant will heighten the experience of students and families who are learning about nature and the animal kingdom at Brookfield Zoo."
The scope of the work includes the repair and improvement of existing exhibits and public spaces, as well as a host of behind-the-scenes mechanical repairs and upgrades. The grant also will pay for automated door openers, ramps and exhibit viewing windows required by the federal Americans with Disabilities Act.
The majority of the repairs and improvements will be done in the Reptile House, Australia House, the Pachyderm House, the "Roar Store," the Tropical World Exhibit and the Dolphinarium.
Illinois FIRST funds for the construction of this project are generated through the sale of state bonds. By law, proceeds from the sale of bonds cannot be used for general state operations.
[Illinois Government News Network
press release]
Sex, drugs and lies

Speaker addresses students and community leaders

Official city Christmas ornament unveiled
(Business)
Record crowds throng downtown shops for Sunday event (Business)
Election results

Logan County voters say 'no' to tax hikes, 'yes' to new sheriff

Logan County stays loyal to Republican candidates

Lady Railers advance to 'personalized' sectional finals (Sports)
Marty Neitzel named to seat on city council
Groundbreaking marks start of $9.8 million sewer plant upgrade

Escapee back behind bars

The right man for the job
(rerun due to late posting on Friday)

Illinois remains first in nation in education technology

Governor releases $38 million for water pollution control programs