At Hartsburg
Hartsburg-Emden def. Deer Creek-Mackinaw 15-7, 15-7.
Hartsburg-Emden: Service points, Ashley Luken 9; Kills, Nikki Chapman 17; blocks, Megan Leesman 6; assists, Molly Klokkenga 31.
Record: Hartsburg-Emden 13-5.
Junior varsity: Hartsburg-Emden def. Deer Creek-Mackinaw 15-17, 15-12, 15-13.
At Stanford
Lincoln def. Olympia 15-8, 17-15.
Lincoln: Service points, Brooklyn Robbins 10; kills, Michelle McFadden 12; blocks, Kari McFadden 5; assists, B. Robbins 30.
Olympia: Service points, Kristen Goebel 13; kills, Brianne Grawford, K. Goebel 7; blocks, Stasia Prater 4; assists, Jaime Ahlers 20.
Records: Lincoln 16-2; Olympia 16-7.
Junior varsity: Lincoln def. Olympia 10-15, 15-10, 15-13.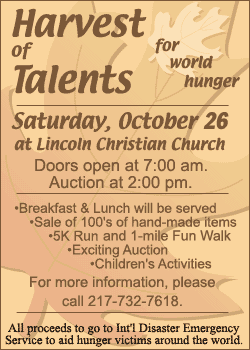 Men and women with collegiate or competitive volleyball experience are encouraged to attend an informational and organizational meeting at Eastside Centre on Sunday, Oct. 6, from 6 to 7 p.m. At that time Tim Vande Schraaf, club director of Eastside Volleyball Club, will outline practice and tournament plans for the upcoming 2003 season. At the close of the meeting, there will be a registration session when potential athletes can be registered and assigned to teams.
Pepsi Cola Girls High School Volleyball All Star Classic
The Eastside Volleyball Club presents the fourth annual Pepsi Cola Girls High School Volleyball All Star Classic on Dec. 7-8. The two-day event will be entirely at Eastside Centre. The format for the event will be a two-hour practice session for each team on Saturday, Dec. 7, followed by the classic on Sunday, Dec. 8. This event is open to any senior girl and is sanctioned by the Illinois High School Association.
To nominate potential athletes, online nomination forms are available at www.eastsidevb.com. In order for athletes to be eligible to play, the nominations must be received by Oct. 15. Any coach or sportswriter is eligible to nominate players. It is anticipated that the maximum number of athletes, 250, will be nominated this year, so a selection process could be imminent. After the selection is completed it is anticipated that the event will feature 250-plus of the better seniors throughout the Midwest. After the athletes have been nominated, a confirmation letter will be sent out to them, announcing their selection.
Final rosters for the event will also be advertised on the Eastside Volleyball Club's website starting on Oct. 10, with final rosters being announced Nov. 1.
This event is being sponsored by Pepsi Cola, Adidas, Mikasa and the USPV, as it was last year. The purpose of the classic is to bring positive closure to the spectacular careers of these young ladies. It will also expose the athletes to the NCAA rules, as most high school associations don't use the rally format. The classic is open to any athlete, whether previously committed to a collegiate institution or not.
According to feedback from previous years, this event has been an invaluable tool for coaches and recruiters. More than 125 collegiate coaches from 26 states attended last year's event. With the onslaught of the new NCAA rules governing contact for D-I institutions, it is planned that all matches and practices will be videotaped to accommodate those recruiters.
Since the calendar has changed from previous years, the Eastside Volleyball Club will be doing an exposure event during the summer months, prior to the respective high school seasons in 2003. The tentative dates are July 5-6, 2003.
For this event and for the help and assistance of the college coaches, a list of players who have already committed will be provided. More information will also be compiled and distributed free of charge to collegiate coaches and scouts at the event. If a coach is unable to attend, a recruiting CD will be made available free of charge. Coaches and recruiters need to officially request the CD by letter, with a business card enclosed, mailed to Eastside VBC, 1621 Highview Road, East Peoria, IL 61611.
Coaches and recruiters who are able to attend are asked to RSVP to Eastside_vbc@Yahoo.com so that a pass list can be compiled and enough recruiting packets printed. For housing needs for athletes, coaches and spectators, please check the link on www.eastsidevb.com for establishments close to Eastside Sports Centre.
Adidas Collegiate Volleyball Festival
The Eastside Volleyball Club will present the first Adidas Collegiate Women's Volleyball Festival April 26-27, 2003. The two-day event is open to any collegiate volleyball program and will be run in conjunction with Eastside Volleyball Club's fourth annual Adidas Spike Classic, a junior girls volleyball event that will feature 32 juniors teams. Both events will be at the Shirk Center on the campus of Illinois Wesleyan University in Bloomington.
The cost for entering a team in the festival will be $225. Each team is guaranteed five best 2/3 matches. During each match both first and second officials will be provided. The festival will have room for 16 teams and will follow the festival format of play. Pool play on Saturday, April 26 will be for seeding, and the tournament will climax with tournament play on Sunday, April 27, featuring Gold and Silver divisions.
Eastside Volleyball Club 2003 Tournament Schedule
The 2003 tournament schedule for the Eastside Volleyball Club will be mostly at the Eastside Centre. The largest tournament event will be on April 26-27, 2003, in conjunction with the initial Adidas Women's Collegiate Volleyball Festival. That event will be at the Shirk Center on the campus of Illinois Wesleyan University in Bloomington. The cost for all of the events is $225 per team.
Jan. 11-12, 2003 — Pepsi Cola Festival of Spikes; junior girls 18 and under, junior girls 16 and under
Jan. 18-19, 2003 — Pepsi Cola Volley Classic; junior girls 18U and 16U
Feb. 8-9, 2003 — Adidas River City Festival; junior girls 18U and 16U
Feb. 15-16, 2003 — Pepsi Cola Spike Festival; junior girls 18U and 16U
March 1-2, 2003 — Adidas Spring Fling; junior girls 18U and 16U
March 22-23, 2003 — Eastside VBC March Madness; junior girls 18U and 16U
April 5-6, 2003 — Mountain Dew Spike Festival; junior girls 18U, 16U and 14U; (8U,10U,12U AAU League will also run; $150 per team)
April 12-13, 2003 — Adidas Spike Festival; 18U, 16U and 14U; (8U,10U,12U AAU League will also run; $150 per team)
April 26-27, 2003 — Adidas Spike Classic; 18U, 16U and 14U; at Shirk Center, Bloomington
May 3-4, 2003 — Eastside River City Classic; 18U, 16U and 14U; (8U,10U,12U AAU League will also run; $150 per team)
The East Peoria Department of Tourism is in charge of all housing and has secured rooms at facilities within 10 minutes of the playing facilities. Further information, such as registration forms, housing information, rules, schedules and other pertinent information, can be found at www.eastsidevb.com.
For further information, please contact the Eastside Volleyball Club at (309) 699-8738; by fax, (509) 692-5171; or e-mail, Eastside_vbc@Yahoo.com.
[News release]
The Railers lost a game at Springfield that I really hoped they would win. I felt it might set the tone for the rest of the year and help them eke out another win or two. Now their backs are against the wall, and they'll have to take care of business all by themselves. I know they can do it, I'm just not sure that THEY know they can do it!
Illini lost at sea…
Are you STILL mad that no one wanted to give the Illini any respect before the season started? Maybe those people knew more about this team than they were letting on? The coaching staff STILL maintains that the losses are solely a matter of execution — that guys are trying to do too much and are getting out of position. Oh, if it was just that easy. I'd wager to say that virtually any LDN reader could be 1-4 right now as coach of this unit. It is very discouraging and very difficult and painful to watch.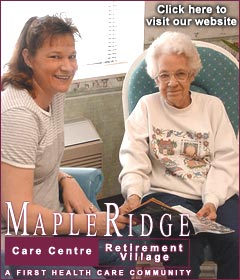 Now I know what my dad meant when he told me how difficult it would be to be a fan in the Midwest. On the coast we're used to speedy, quick, agile athletes at all the quality positions… Oh well, I digress.
The sad thing is that this season held so much promise, and now it has gone up in smoke. This REALLY tests the resolve of the fans. Many fans don't want to be tested, as attested by the throngs who had seen enough and left at HALFTIME on Saturday. While I preach loyalty everywhere I go, I can't really blame them after what we've been forced to endure so far this year.
A couple of weeks ago my son tried to run out on the field, and it's a good thing I stopped him; he might have hurt someone — something our missed tackles and sloppy play are not likely to produce.
I could say more, but I won't. Well, except for this: This was not a very good Michigan team that we let have their way with us on our home field, and that is sad and disgusting.
ISU falls
…to Eastern Illinois 45-10 as Dwayne Smith tallied the only points via the TD route for the Redbirds. EIU started quickly, taking an early 17-0 lead, and the Birds could never get back into the game. Stephen Carroll did add a field goal to the cause. Both teams evened their records at 2-2.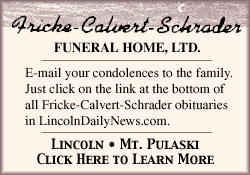 Bears find another way to lose
…this time, in overtime. Lots more conservative play calling seems to haunt the Bears at times. The injuries on defense seem to be taking their toll on Chicago as well. Hopefully they can repair the ship before the cheeseheads come to town.
LC and LCC continue to duke it out
If you like outstanding women's sports, you should be taking in LC and LCC volleyball matches. These two met twice more this past weekend in a tournament in the beautiful new Laughlin Center. In the first match, LC hung tough, but LCC put them away in three. However, it was a different story in the championship round. LC won two of the first three games before LCC rallied back to hoist the championship trophy.
Credit LC for some gritty play and their fans for outstanding support. I REALLY commend their fans for encouraging their team as they did. LCC's fans were pretty awesome as well, and when a whole gym has an electricity like this tourney had, that's what college sports should be about!
Congratulations to Breanne Prunty, Christen O'Malley and MVP Ren Cox for making the all-tournament team. Congrats also to Beth Guy of the Lady Lynx for also securing a spot on the all-star team!
"FANdamonium"
Greg Taylor and I want to continue to thank you for making the Monday night sports showcase so fun to do. We love talking sports, and your calls, e-mails, etc. make it all worthwhile. Tonight at 6 p.m. set your Web browser to www.lincolndailynews.com and click on the live link in "Hear it here!" to transport you to our live show. You can also tune your TV dial to CITV Channel 5 or your radio dial to FIX-FM 96.3.
We'll REALLY need your help tonight as we cry into Greg's Kool-Aid! Maybe you know how some of these teams that we support can get themselves right.
Tonight's special guests include Lincoln College soccer coach Mark Howard along with some of his players. I believe the Lynx are 6-4 and have a win over a top 10 school, Lewis and Clark. You soccer fans will NOT want to miss coach Howard's comments about how exciting his team is and what home games you might be able to attend in the next few weeks. We also hope to entertain members of LCHS coach Jan Dickerson's tennis team.
Over the next few weeks we hope to shine the spotlight on as many prep, collegiate and pro sports as we are humanly able to. We hope to have former WAND 17 sports anchor Ron Rector do a show or two with us. We also hope to have Decatur Herald-Review sports editor Mark Tupper on board for a show. We've asked LCHS golfers and swimmers to join us soon as well, and we plan to get soccer and any other athletes showcased as well. IF you play on a team or would like to have a shot at being on the show, send us an e-mail and we'll try to hook you up.
Also, if you are a junior high or high school student and you are interested in maybe becoming a sports journalist, send us an e-mail. We hope to select one or two students to maybe be a guest host in the studio with us. Hope to hear from you soon.
Have a great week, everybody, and let's hope our teams get off the snied! And good luck, Cardinals, in the desert!