Features, Animals for Adoption, Out and About, Calendar
Travel News Elsewhere (fresh daily from the Web)
Home and Garden News Elsewhere (fresh daily from the Web)
Safety tips for trick-or-treaters
and the rest of us, too
[OCT. 30, 2002] SPRINGFIELD — While Halloween can be a real treat, it also can be a dangerous time for children.
"Parents need to take precautions to make sure their children are safe," said Dr. John R. Lumpkin, state public health director. "The primary dangers are not from ghosts and goblins, but rather from falls and accidents."
According to the U.S. Centers for Disease Control and Prevention, four times as many children ages 5 to 14 are killed while walking on Halloween evening compared to any other night of the year, and falls are a leading cause of injuries among children on Halloween.
To prevent falls and pedestrian injuries, parents should make sure their children can walk, see and be seen in their costumes. The costume should be short enough to prevent tripping, be made of light-colored material and include reflective tape. Children should also carry flashlights to help motorists see them.
"Parents need to check their children's costumes and review important safety tips before heading out to trick-or-treat," Dr. Lumpkin said.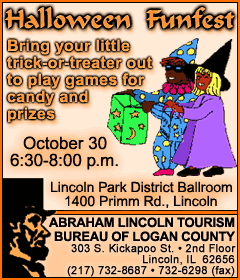 The following tips can help make a child's Halloween safe:
TREATS
Parents should inspect all treats, and throw away any unwrapped or loosely wrapped items.

Homemade items or baked goods should be discarded unless you personally know who gave them.

Parents of young children should also remove any choking hazards such as gum, peanuts, hard candies and small toys.

Inspect commercially wrapped treats for signs of tampering, such as an unusual appearance or discoloration, tiny pinholes or tears in wrappers. Dispose of anything that looks suspicious.
COSTUMES
Costumes should be flame-retardant.

Use face paint instead of masks.

The child's name, address and telephone number should be written inside of clothing, where it is not visible.

Accessories should be flexible and made of soft material, not sharp or pointed.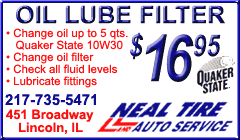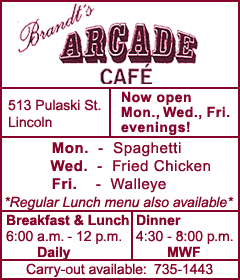 PARENTS ALSO SHOULD...
Supervise children younger than 12.

Not send children out on any empty stomach. You don't want kids munching on treats before you have had a chance to inspect them.

Plan a trick-or-treating route before children leave and set a return time.

Give children change in case they need to make a phone call.
CHILDREN SHOULD...
Wait to eat candy until it has been inspected by parents.

Not ride bicycles, which could catch costumes in the chains and spokes.

Trick-or-treat in groups when adult supervision is not provided.

Use flashlights and look both ways before crossing the street.

Walk on sidewalks, not in the street. If there are no sidewalks, walk on the left side of the road facing traffic.

Not run between parked cars.

Only go to well-lit houses and remain outside while waiting for treats.
MOTORISTS SHOULD...
Slow down, especially in residential areas.

Watch for children darting out from parked cars.

When driving children around, use child safety seats or seatbelts. Have children get out of cars on the curb side, not facing traffic.
HOMEOWNERS SHOULD...
Turn on an outside light if welcoming trick-or-treaters.

Clear walkways and yards.

Keep dogs and other animals inside and away from the door.
[Illinois Department of Public Health
news release]
---
[OCT. 28, 2002] For parents, Halloween can hold many concerns. Is it safe for children to trick-or-treat from door to door and for older children to go out unchaperoned? Does the candy need to be checked over before your child enjoys it? Does the theme of goblins and superheroes promote violence? And does tricking encouraging your child to engage in vandalism at an early age? Patti Faughn, Extension educator in family life for University of Illinois Extension, Springfield Center, says that these are continuing concerns of many parents.
One way parents can avoid many troubles is by organizing a community party complete with treats, games, contests, music and costumes. Schools, fire stations, libraries, churches or stores may be perfect spots for festivities. Students from high school or college can be involved to help children cross streets and lead games. Neighborhood Watch or citizens groups can patrol the community.
Halloween blood and gore are mostly pretend for children. But sometimes dressing up as superheroes, scary monsters, witches or aliens — coupled with the excitement of the holiday — brings out aggression in children. Even fake knives, swords, guns and other accessories can accidentally hurt others. Consider your child's costume. Challenge your children to create costumes of true heroes, such as firemen who save lives.
The National Crime Prevention Council lists the following safety tips:
For costume safety
• Check that costumes are flame-retardant, in case of jack-o'-lanterns and candles.
• Keep costumes short to prevent trips or falls.
• Encourage children to wear comfortable shoes
• Use makeup instead of a mask. Masks can be hot, uncomfortable and obstruct a child's vision. This poses a threat when crossing streets are climbing stairs.
• Make sure children wear light colors or use reflective tape on their costumes.
For your family's safety
• Remove from the yard any objects that might be a hazard.
• Turn on exterior lights.
• Drive slowly all evening — you never know what "creature" may cross your path.
• Make sure older kids go out with friends and that younger children are accompanied by an adult. If you live in a rural area, offer all your children a ride in your car.
• Set a time limit if you decide to allow door-to-door trick-or-treating. Together, map out a safe route so you know where they'll be. Remind them not to take shortcuts through backyards, alleys, playing fields or other unlighted areas.
• Remind children not to enter a strange house or car.
• Have children trick-or-treat while it is light out. Have them carry flashlights.
• Halloween is known for pranks. Emphasize that you disapprove of vandalism.
• Kids need to know not to eat treats until they get home. Only unopened candies in original wrappers are considered safe. Inspect fruit and homemade goodies.
• Report any suspicious or criminal activity to your local police department.
[University of Illinois Extension,
Springfield Center]
---
New parenting website
[OCT. 26, 2002] URBANA — Having a baby or toddler can be a lot of fun for parents, but it can also be stressful and frustrating. Trying to get a baby to sleep through the night, coping with tantrums and whining, and trying to balance parenting, work and personal life can be difficult. Using video clip interviews, a new University of Illinois website lets parents of infants, toddlers and preschoolers see and hear how other parents cope with the challenges of raising young children.
The Parent-to-Parent website can be found at http://p2p.uiuc.edu.
In addition to the video clips, the website features a message board, links to recommended resources and advice from experts. The site was developed by University of Illinois Extension specialist Aaron Ebata and a team of graduate and undergraduate students.
"Although parents seek out expert advice, most of us also value the experiences and advice of other parents, especially those who are like us," said Ebata. Research on parenting and child development has provided important information that parents can use, but sometimes there is no single "right way" to handle common challenges.
The Parent-to-Parent website allows users to get both research-based information and support from fellow parents in one place. "One of the challenges of the Internet is the glut of information," said Ebata. "On the P2P site, we have selected the best of what's out there in terms of useful, credible information so parents don't have to wade through lots of junk."
The website covers the goals that parents have for their children, the challenges to face, the joys and rewards of parenting, and strategies parents have tried to create a supportive family life. In addition to topics such as sleeping, tantrums, discipline, eating and mealtimes, the site also covers coping with stress, balancing parenting and life, and family rituals and traditions.
Although parents typically get the kind of support that is available on the site from friends and family, Ebata considers the online resource an important potential complement. "With modern families being more mobile, an online resource helps people stay connected with supportive family or friends anywhere in the world at any time of the day."
[U of I press release]
---
Found dog
Rescuers seek dog owner
We are seeking help in finding the owner of a dog found on Monday, Sept. 16, wandering on Old 66 near the Burwell office building. The dog, an unaltered male poodle/terrier or schnauzer mix, was thin and wet, as if he had been out loose for a few days. He had no collar. He was very willing to go with the woman who stopped to rescue him from the highway. He is very friendly and seems to be house-trained. His mostly black fur had been clipped within the last month, so somebody had been caring for him in the recent past.
We have contacted local groomers, vets and animal control with no response so far. If no one claims him soon, we will find a new home for him. The owner can contact us at 735-1413, Monday-Friday, 8 a.m. to 4 p.m.
---
At Logan County Animal Control —
DOGS
Big to little, most of these dogs will make wonderful lifelong companions when you take them home and provide solid, steady training, grooming and general care. Get educated about what you choose. If you give them the time and care they need, you will be rewarded with much more than you gave them. They are entertaining, fun, comforting, and will lift you up for days on end.

Be prepared to take the necessary time when you bring home a puppy, kitten, dog, cat or any other pet, and you will be blessed.

[Logan County Animal Control is thankful for pet supplies donated by individuals and Wal-Mart.]

Warden Sheila Farmer and her assistant, Polly Farmer,
look forward to assisting you.


[A friendly-faced 2-year-old male mixed Lab is seeking his human soul mate.
He's not fixed, and he's good with other dogs.]


[A purebred Doberman with a sweet disposition, this handsome 1½-year-old male is good with children and other dogs. His ears are cropped; he is not fixed.]

[Yes, I have a purple tongue!
That's because I'm a black Labrador and chow chow mix. I'm male and just 1 year old. I'm not fixed, and I would make a great farm dog.]


[Glory is looking for a quiet home where she can get some TLC. She likes kids. An American bulldog, she is 7 years old and has not been fixed.]

Ten reasons to adopt a shelter dog

1. I'll bring out your playful side!

2. I'll lend an ear to your troubles.

3. I'll keep you fit and trim.

4. We'll look out for each other.

5. We'll sniff out fun together!

6. I'll keep you right on schedule.

7. I'll love you with all my heart.

8. We'll have a tail-waggin' good time!

9. We'll snuggle on a quiet evening.

10. We'll be best friends always.

---

CATS

[Logan County Animal Control is thankful for pet supplies donated by individuals and Wal-Mart.]

Warden Sheila Farmer and her assistant, Polly Farmer, look forward to assisting you.

In the cat section there are a number of wonderful cats to choose from
in a variety of colors and sizes.

Farm cats available for free!


[This lovely lady with green eyes is Bailey. She is 3 years old and has been spayed and declawed. She would love a new home full of love.]


[This soft-faced 1-year-old male kitty needs a cat lover's care. He has not been fixed but has been declawed.]

---

These animals and more are available to good homes from the Logan County Animal Control at 1515 N. Kickapoo, phone 735-3232.

Fees for animal adoption: dogs, $60/male, $65/female; cats, $35/male, $44/female. The fees include neutering and spaying.

Logan County Animal Control's hours of operation:

Sunday – closed

Monday – 8 a.m. - 5 p.m.

Tuesday – 8 a.m. - 5 p.m.

Wednesday – 8 a.m. - 5 p.m.

Thursday – 8 a.m. - 5 p.m.

Friday – 8 a.m. - 3 p.m.

Saturday – closed

Warden: Sheila Farmer
Assistant: Polly Farmer
In-house veterinarian: Dr. Lester Thomson
---

Illinois fall trout fishing opens Oct. 19
[SEPT. 27, 2002] SPRINGFIELD — Anglers, get your poles ready! Beginning Oct. 19 at 5 a.m., the Illinois Department of Natural Resources will offer 35 locations throughout Illinois for its fall catchable trout program, according to Sen. Larry Bomke.
"Fishing is a great source of recreation," said Bomke, R-Springfield. "Illinois has 1.6 million acres of surface waters and about 203 different species of fish. I highly encourage area residents to take advantage of this natural resource and enjoy our Illinois parks and waters."
More than 70,000 trout will be available Oct. 19 at 5 a.m. All licensed fishermen with an inland trout stamp and a fishing license may catch up to five trout per day.
People younger than 16, blind, disabled or Illinois military personnel at home on leave may fish without a license. For all others, fishing licenses and inland trout stamps are available at sporting goods stores, bait shops, DNR regional offices and online at http://dnr.state.il.us.
The IDOT Lake and Washington Park Pond in Springfield will be stocked for the fall trout program.
For more information on the program, contact DNR, Division of Fisheries, at (217) 782-6424 or 1 (800) ASK-FISH.
[News release]
---
News | Sports | Business | Rural Review | Teaching & Learning | Home and Family | Tourism | Obituaries
Community | Perspectives | Law & Courts | Leisure Time | Spiritual Life | Health & Fitness | Calendar