Men
ST. LOUIS -- Michael Henderson and Rodney Williams both knocked down 19 points to lead Lincoln College to a 76-70 victory over Meramec College here Sunday afternoon.
The victory gives the Lynx a 6-4 record and drops Meramec to 9-4. The Lynx will next be in action Friday night, when they host Shawnee at 8 p.m. in the Lynx Classic.
The teams battled to a 35-35 tie at halftime, and the Lynx outscored the hosts 41-35 in the second half. Lincoln College shot 42 percent (25-59) from the floor while the Meramec club shot 42 percent (25-60). Lincoln College won the game at the foul line, going 22-of-32. The hosts were 16-of-23.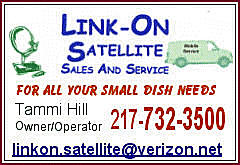 In addition to scoring 19 points, Henderson pulled down 13 rebounds and had an assist and a blocked shot. The Lynx had a 44-33 rebounding edge in the contest. Joining Henderson and Williams in double figures for the Lynx was Rueben Trotter with 14. Meramec had four players in double figures, with Matt Midden and David Johnson leading the way with 14 each.
Lincoln College (76) -- Tony Gulley 1-2-5, Jason Moore 1-4-6, Michael Henderson 5-9-19, Rodney Williams 6-5-19, Rueben Trotter 7-0-14, Nick Malone 0-0-0, Andre Mayne 1-0-2, Rain Lazzarini 1-1-3, Aaron Williams 3-1-8. Totals: 25-22-76. Three-point goals: Gulley, R. Williams 2, A. Williams.
Meramec (70) -- Kenny Lee 5-2-13, Rodney Kelly 5-0-11, Derek Moore 2-1-5, David Johnson 2-9-14, James Gray 3-0-6, Matt Midden 5-3-14, Tom Eggers 2-1-5, Chris Simmons 1-0-2. Totals: 25-16-70. Three-point goals: Lee, Kelly, Johnson, Midden.
[to top of second column in this article]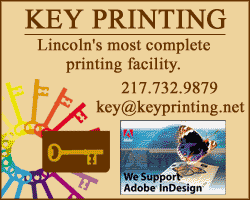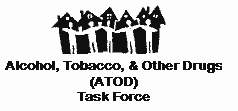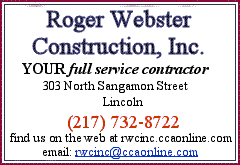 Women
Lincoln College scored the first 12 points and was never headed in rolling to an impressive 84-35 win over Harper College in the final game of the Courier Classic Saturday afternoon. The Lady Lynx, 5-7, finished the tourney with a 2-0 record.
In the first game Saturday, Sauk Valley handed Spoon River a 69-60 setback, and both teams finished 1-1 in the tourney. Harper was 0-2 in the tourney and is now 0-10 for the season.
Lincoln College connected on 20 of 45 field goal attempts in the first half as they raced to a 43-15 lead at intermission. Harper was able to manage only 18 shots the first half, as they had 19 turnovers. The Lady Lynx finished the game with 35 field goals in 91 attempts, while Harper finished at 14-of-48. Harper committed 42 turnovers in the contest, while Lincoln College turned the ball over 13 times.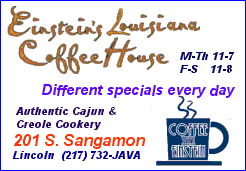 Jessica Hamman led the Lynx with 17 points and had double-figure help from Erica Ernst with 14 and Nicole Dearing with 13.
Lincoln College (84) -- Jehnyah Leach 0-0-0, Christy Rivera 1-0-2, Nicole White 1-0-2, Coretta Evans 2-2-6, Erica Rodgers 3-0-6, Brittany Ingram 0-2-2, Becky Spears 3-2-8, Denis Hill 1-0-2, Nicole Dearing 6-1-13, Erica Ernst 6-2-14, Jessica Hamman 8-1-17, Mickey Coleman 1-1-3, Kristin Rucks 0-0-0 Dominique Gore 1-0-3. Totals: 34-13-84. Three-point goals: Gore.
Harper (35) -- Katie VanWetering 3-3-9, Leticia Steele 0-0-0, Kathy Laguerre 1-0-2, Elizabeth Edgar 5-0-10, Patty Merris 1-3-5, Megan O'Donnell 4-1-9. Totals: 14-7-35.
[Bill Martinie, Lincoln College
sports information director]