Most inventors will tell you that it's very hard to introduce a new invention to the automotive industry; Kearns found out the hard way. There are two common ways for an inventor to launch a new invention onto the market: You can license it to an existing company or manufacture and sell the item yourself.
In an eerie coincidence, as noted in an Invention Mysteries story last month, the first windshield wipers were invented in 1903, exactly 100 years ago, by Mary Anderson of Alabama during a trip to New York.
For a product like intermittent windshield wipers, there were several reasons why it made more sense to try to license it to an existing company such as Ford, General Motors or Chrysler. First, these companies already have worldwide distribution established; second, they can install the wipers as standard equipment; and, third, it would be nearly impossible for an inventor to achieve critical mass selling the wipers himself. Unfortunately, any of the Big Three automakers could design their own version of intermittent windshield wipers by designing around Kearns' original patent -- and put him out of business.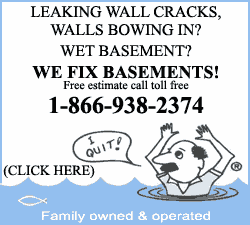 According to David Lindsey's book, "House of Invention," when Kearns met with representatives from Ford to demonstrate his wipers, he was told that all he needed to do was prove that they met industry standards. He did this in 1964, but rather than immediately license his wipers, Ford offered Kearns a job instead, which he gladly accepted.
Kearns was laid off just five months later, though, and he soon noticed that his intermittent wipers began appearing on Ford cars, even though he did not license them to Ford. Kearns still held the patent rights. It's one thing to have a company steal your idea, but imagine what it must feel like to have AN ENTIRE INDUSTRY steal your idea! That's what happened to Kearns, as General Motors, Chrysler, Saab, Volvo, Honda and Rolls-Royce all followed Ford's lead in stealing Kearns' intermittent wipers.
Kearns decided to fight them in court, initially serving as his own lawyer even though he had no legal background. Years of legal battles followed, and Kearns eventually won court settlements of $10.2 million from Ford and $11.5 from Chrysler. Today, nearly all new cars sold worldwide have intermittent windshield wipers. So this story turned out just fine for Kearns, right?
The legal battles consumed nearly 30 years of his life. Kearns' daughter Kathy once said, "The lawsuit is all we've ever known." The inventor's wife, after having finally lost her patience, left him. Kearns filed additional lawsuits against 19 foreign automakers but lost, and his suit against General Motors was thrown out. Altogether, he spent nearly $8 million dollars in legal fees.
We now know that inventor Robert Kearns won the battle, but only he and his family can decide who won the war. His fight was more about inventors' rights than it was about money. It was about principle, as evidenced by the fact that he had turned down an earlier settlement offer of $30 million from Ford. Kearns' intermittent windshield wipers have benefited car owners worldwide, even though the majority of the sales do not result in a royalty to Kearns.
Kearns wasn't the first inventor who invented a revolutionary new automotive product and didn't see instant rewards. You see, Mary Anderson, who invented the precursor to Kearns' invention, the windshield wiper, in 1903, never profited from her invention even though it had become standard equipment on American cars by 1913. Her story was quite different, though, as it didn't involve lawsuits.
Some companies see infringement lawsuits as merely a cost of doing business, but in this case, the automakers nearly ruined an inventor's life in the process.
[Paul Niemann]
Paul Niemann is a contributing author to Inventors' Digest magazine, and he also runs MarketLaunchers.com, helping people in the marketing of their new product ideas. He can be reached at niemann7@aol.com.
Last week's column in LDN: "It was quite a year for this 'mother of invention'"